Viña Cobos – Lujan de Cuyo Cabernet Sauvignon
Lujan de Cuyo is recognized as the best area for growing grapes and wines in the Mendoza region of Argentina, located at its highest elevation of 3,018 to 3,537 feet.
The harvesting of grapes is from April 10th to 21st, done manually and prepared for the scheduled fermentation processes for 3 months then set for the maceration process for a total of 24 days.

Viña Cobos – Lujan de Cuyo Cabernet Sauvignon
This Cabernet Sauvignon wine is aged for 17 months both in new French and American oak barrels that totally completes the production.
Wine drinkers and lovers continue to patronize this because of the intensity red color with different tones of violet as well as the aromas of blueberries, blackberries, sour cherries and cassis.
The complexity, elegancy and structured flavor of this wine led to having refined tannins and also a long and velvety aftertaste.
Information about Lujan de Cuyo Cabernet Sauvignon
Brand name: Viña Cobos – Lujan de Cuyo Cabernet Sauvignon
Wine name: Lujan de Cuyo Cabernet Sauvignon
Country: Argentina
Region: Mendoza
Appellation: Lujan de Cuyo
Website: Viña Cobos
Tasting Notes
Tint: Dark red with jet black and purple hues
Aroma: Cassis, sour cherry, milk chocolate, black peppercorns and dried herbs
Flavour: Blackberry, boysenberry and great sucrosity and spices
Flavour finish: Subtle earthy
Tannins: Firm and ripe
Food pairing: Beef and venison
Alcohol %: 14.5 – 15
Bottle size: 75 cl
Grapes: 100% Cabernet Sauvignon
Data Sheet: PDF (Backup) 
Image:
Viña Cobos – Lujan de Cuyo Cabernet Sauvignon 2013
Awards
THE TEXSOM INTERNATIONAL WINE AWARDS, Recognition won: Silver
DECANTER WORLD WINE AWARDS, Recognition won: Bronze
WINES OF ARGENTINA, Recognition won: Trophy
Viña Cobos – Lujan de Cuyo Cabernet Sauvignon 2012
Awards
DECANTER WORLD WINE AWARDS, Recognition won: Bronze
INTERNATIONAL WINE CHALLENGE, Recognition won: Commended
WINES OF ARGENTINA, Recognition won: Bronze
Viña Cobos – Lujan de Cuyo Cabernet Sauvignon 2011
Awards
WINES OF ARGENTINA, Recognition won: Trophy
Viña Cobos – Lujan de Cuyo Cabernet Sauvignon 2010
Awards
WINES OF ARGENTINA, Recognition won: Silver
DECANTER WORLD WINE AWARDS, Recognition won: Bronze
INTERNATIONAL WINE CHALLENGE, Recognition won: Bronze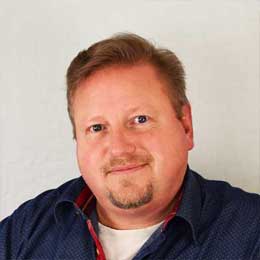 Article Review
Reviewer
Review Date
Reviewed Item
Viña Cobos Lujan de Cuyo Cabernet Sauvignon Wine Review
Author Rating