Viña Cobos – Lujan de Cuyo Malbec
The Lujan de Cuyo is one of Viña Cobos' special Malbec wines from the Mendoza region and famous as the "prime zone" for wine growing.
The harvesting of the Malbec grapes is done by hand from 9th to 24th of April.
During the growing season, there were no damages happened and blooming time presented good climate conditions.

Viña Cobos – Lujan de Cuyo Malbec
Part of the winemaking process is the primary and second fermentation of grapes as well as maceration which lasted for a total of 22 days and aging for 17 months in French and American oak barrels.
The Lujan de Cuyo Malbec wine displays a deep amethyst with ruby tones. Also, the nose gives out the aromas of cassis and strawberry, which opens the notes of caramel, white pepper, star anise, dark chocolate and graphite.
Information about Lujan de Cuyo Malbec
Brand name: Viña Cobos – Lujan de Cuyo Malbec
Wine name: Lujan de Cuyo Malbec
Country: Argentina
Region: Mendoza
Appellation: Lujan de Cuyo
Website: Viña Cobos
Tasting Notes
Tint: Deep amethyst with ruby tones
Aroma: Cassis, strawberry, spicy pepper, cloves, and cinnamon combined with ripe black fruits
Aroma hints: Roses
Flavour: Remarkable, elegant and sweet
Flavour finish: Persistent and long
Tannins: Firm
Food pairing: Beef and venison
Alcohol %: 14.5 – 15.1
Bottle size: 75 cl
Grapes: 100% Malbec
Data Sheet: PDF (Backup)
Image:
Viña Cobos – Lujan de Cuyo Malbec 2013
Awards
WINES OF ARGENTINA, Recognition won: Silver
Viña Cobos – Lujan de Cuyo Malbec 2012
Awards
INTERNATIONAL WINE CHALLENGE, Recognition won: Gold
WINES OF ARGENTINA, Recognition won: Silver
Viña Cobos – Lujan de Cuyo Malbec 2011
Awards
WINES OF ARGENTINA, Recognition won: Silver
Viña Cobos – Lujan de Cuyo Malbec 2010
Awards
WINES OF ARGENTINA, Recognition won: Bronze
INTERNATIONAL WINE CHALLENGE, Recognition won: Silver
Viña Cobos – Lujan de Cuyo Malbec 2008
Awards
WINES OF ARGENTINA, Recognition won: Gold
Viña Cobos – Lujan de Cuyo Malbec 2007
Awards
INTERNATIONAL WINE CHALLENGE, Recognition won: Bronze
Viña Cobos – Lujan de Cuyo Malbec 2006
Awards
INTERNATIONAL WINE CHALLENGE, Recognition won: Bronze
WINES OF ARGENTINA, Recognition won: Silver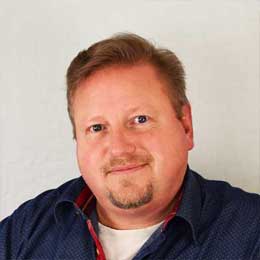 Article Review
Reviewer
Review Date
Reviewed Item
Viña Cobos Lujan de Cuyo Malbec Wine Review
Author Rating