Viña Cobos – Valle de Uco Malbec
Uco Valley is a key wine-growing region of the Mendoza region where Valle de Uco Malbec wine is produced.
Soils of the vineyard are very composite with sand and rocky patches. Grapes are harvested manually between 11th to 28th of April and by this time, the grapes show very acceptable maturity and intensity ready for the primary fermentation.
Primary fermentation selects yeasts in stainless steel tanks. The second fermentation lasts for 3 months to for completion followed by the aging process in French and American oak barrels for 17 months.
These agreeable factors in making the Valle de Uco Malbec wine result in remarkable, deep red color accompanied by the aromas of ripe berries, plum, cherry and cassis as well as with silky and elegant flavors.
Information about Valle de Uco Malbec
Brand name: Viña Cobos – Valle de Uco Malbec
Wine name: Valle de Uco Malbec
Country: Argentina
Region: Mendoza
Appellation: Uco Valley
Website: Viña Cobos
Tasting Notes
Tint: Deep red color
Aroma: Intense, fruit-driven with ripe berries, plum, cherry and cassis
Aroma hints: Delicate floral
Flavour: Elegant and silky
Flavour finish: Spices like pepper and tobacco
Tannins: Firm and sweet
Food pairing: Beef and venison
Alcohol %: 14.5 – 15
Bottle size: 75 cl
Grapes: 100% Malbec
Data Sheet: PDF (Backup)
Image:
Viña Cobos – Valle de Uco Malbec 2013
Awards
WINES OF ARGENTINA, Recognition won: Bronze
Viña Cobos – Valle de Uco Malbec 2012
Awards
INTERNATIONAL WINE CHALLENGE, Recognition won: Bronze
WINES OF ARGENTINA, Recognition won: Silver
Viña Cobos – Valle de Uco Malbec 2011
Awards
INTERNATIONAL WINE CHALLENGE, Recognition won: Silver
WINES OF ARGENTINA, Recognition won: Gold
Viña Cobos – Valle de Uco Malbec 2010
Awards
WINES OF ARGENTINA, Recognition won: Trophy
Viña Cobos – Valle de Uco Malbec 2009
Awards
WINES OF ARGENTINA, Recognition won: Gold
Viña Cobos – Valle de Uco Malbec 2008
Awards
WINES OF ARGENTINA, Recognition won: Gold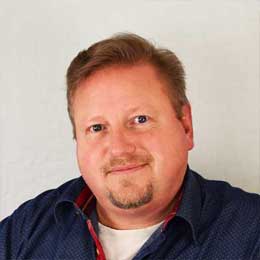 Michael Bredahl
Wine Writer
Michael is an online enthusiast, with a lot of knowledge about online marketing. Traveling around the world to hunt for the perfect wine. Latest on Sicily, where Etna has a huge impact on the taste, which is strong with a bitter aftertaste for the youngest wines, but older wines are fantastic. Drinking wine, and writing about them, are one the passions. Remember to drink responsibly 🙂
Article Review
Reviewer
Review Date
Reviewed Item
Viña Cobos Valle de Uco Malbec Wine Review
Author Rating