It is No Sin to Visit the Chapel Hill Wine
Australians have a history of liking alcohol too much and records from 1861 show that there was one pub for every 39 people, which tells you that they know something about alcohol and it is not only do they serve cheap plonk in the water holes, they happen to make good wine down under too.
Chapel Hill Mclaren Vale Wines
Bush Vine Grenache has spicy undertones and perfumed flavours and is fermented separately in open fermenters to gain a slow extraction.  It is basket pressed, racked and then aged in 1 to 5 year old French oak hogsheads and is then bottled unfiltered.
Chapel Hill Reserve consists of 70% Shiraz and 30% Cabernet Sauvignon that is known today as "The Vicar" and it is a full bodied red wine that has had a long time to age.  It was first made to commemorate the buildings 150 years.
2013 Icon Selection consists of a single bottle of each of the Chapel reds. The Vicar Shiraz is formerly known as Chapel Hill Reserve, Gorge Block Cabernet Sauvignon, House Block Shiraz and Road Block Shiraz.
2013 Chapel Hill McLaren Vale Shiraz is a deep red wine with aromas of dark berries and vanilla oak ending on a spicy note
Grenache Shiraz Mourvedre consists of 60% Grenache, 30% Shiraz and 10% Mourvedre varietals and is a medium bodied red wine
Chapel Hill the Parsons Nose Shiraz has aromas of blueberries and spices with aniseed and Satsuma plum flavours
Gorge Block Chardonnay 2009 has citrus and fig flavours with aromas of spicy and toasted oak.  This wine is barrel fermented with a blend of 1, 2 and 3 year old tight grain French oak barrels enhancing the natural Chardonnay fruit characters.
Chapel Hill Wineries have over 40 bottles of wine to choose from and they are distributed internationally, but to try and name them all would be a task far better served in a taste test as it would be a sin not to.
Visit Chapel Hill – McLaren Vale
Choosing to visit this winery is a treat with so much to do, as you are able to stay in one of the 10 bedrooms whilst enjoying a cooking class, wine tasting and tours through the cellars where the winemakers will let you in on some of their expertise.
Tours and Events
Read more about the events and wine tasting.
Contact information
Chapel Hill Wine
Website: http://www.chapelhillwine.com.au/
Phone: +61 8 8323 8429
Find Chapel Hill Wine on: Facebook, Twitter and Youtube.
Address
Chapel Hill Wine
Corner Chapel Hill and Chaffey's Road, McLaren Flat SA
5171, Chapel Hill, McLaren Vale, Australia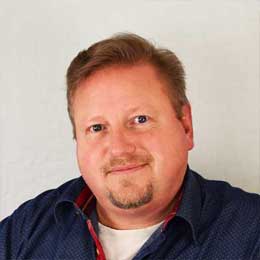 Michael Bredahl
Wine Writer
Michael is an online enthusiast, with a lot of knowledge about online marketing. Traveling around the world to hunt for the perfect wine. Latest on Sicily, where Etna has a huge impact on the taste, which is strong with a bitter aftertaste for the youngest wines, but older wines are fantastic. Drinking wine, and writing about them, are one the passions. Remember to drink responsibly 🙂