Chapel Hill – Chosen Gorge Block Cabernet Sauvignon
Cabernet Sauvignon is the most popular red wine grape variety, which is normally combined with Merlot and now widely known in many winegrowing regions across the world.
Grapes are harvested by hand, gently crushed before going through the fermentation process. The maturation and aging of wine take place for 20 months in tightly grained French oak.
Because of this amazing winemaking process, this dark-colored Cabernet Sauvignon wine developed the aromas of smoke, burnt caramel and almost like toffee; which made it more demanding in the market.
Chosen Gorge Block Cabernet Sauvignon has won many prizes and remained saleable in the wine market.
Information about Chapel Hill Chosen Gorge Block Cabernet Sauvignon
Brand name: Chapel Hill Chosen Gorge Block Cabernet Sauvignon
Wine name: Chosen Gorge Block Cabernet Sauvignon
Country: South Australia
Region: McLaren Vale
Tasting Notes
Tint: Dark colored
Aroma: Smoke, burnt caramel and almost like toffee on the nose
Bottle size: 75 cl
Grapes: 100% Cabernet Sauvignon
Data Sheet: Backup
Image:
Chapel Hill – Chosen Gorge Block Cabernet Sauvignon 2013
Awards
DECANTER WORLD WINE AWARDS, Recognition won: Bronze
INTERNATIONAL WINE & SPIRIT COMPETITION, Recognition won: Silver
INTERNATIONAL WINE CHALLENGE, Recognition won: Commended
Chapel Hill – Chosen Gorge Block Cabernet Sauvignon 2012
Awards
DECANTER WORLD WINE AWARDS, Recognition won: Bronze
INTERNATIONAL WINE & SPIRIT COMPETITION, Recognition won: Bronze
INTERNATIONAL WINE CHALLENGE, Recognition won: Bronze
Chapel Hill – Chosen Gorge Block Cabernet Sauvignon 2011
Awards
INTERNATIONAL WINE & SPIRIT COMPETITION, Recognition won: Bronze
Chapel Hill – Chosen Gorge Block Cabernet Sauvignon 2009
Awards
INTERNATIONAL WINE & SPIRIT COMPETITION, Recognition won: Bronze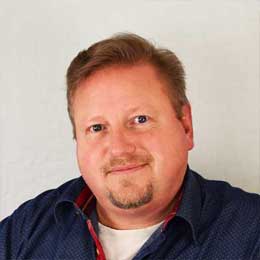 Article Review
Reviewer
Review Date
Reviewed Item
Chapel Hill Chosen Gorge Block Cabernet Sauvignon Wine Review
Author Rating