Chapel Hill – Mclaren Vale Cabernet Sauvignon
Cabernet Sauvignon is known to be the most famous red wine grape in the world. It is commonly conflicting with Merlot grape variety.
Mclaren Vale has a wide coverage of wines. This red blended wine made from 100% Cabernet Sauvignon has been gaining popularity over the past year.

Chapel Hill – Mclaren Vale Cabernet Sauvignon
Visits to the vineyard as well as tasting of grapes were done regularly to avoid too much ripeness of the fruit. Harvesting of grapes was done individually and prepared for fermentation.
Fermentation took place for nine days and matured for 21 months in 300 liters of oak hogsheads; 98% French oak and 2% American oak.
An accurate winemaking process contributed to Mclaren Vale Cabernet Sauvignon tasting notes and characteristics.
The lineup of mulberry, aniseed and beetroot flavors wrap this Mclaren Vale Cabernet Sauvignon wine with the fine tannin structure; Cabernet Sauvignon trademark.
Information about Chapel Hill McLaren Vale Cabernet Sauvignon
Brand name: Chapel Hill McLaren Vale Cabernet Sauvignon
Wine name: McLaren Vale Cabernet Sauvignon
Country: South Australia
Region: McLaren Vale
Tasting Notes
Flavors: Mulberry, aniseed and beetroot
Tannins: Fine structured
Bottle size: 75 cl
Grapes: 100% Cabernet Sauvignon
Data Sheet: Backup
Image:
Chapel Hill – Mclaren Vale Cabernet Sauvignon 2013
Awards
HONG KONG INTERNATIONAL WINE & SPIRIT COMPETITION, Recognition won: Bronze
Chapel Hill – Mclaren Vale Cabernet Sauvignon 2009
Awards
INTERNATIONAL WINE CHALLENGE, Recognition won: Bronze
Chapel Hill – Mclaren Vale Cabernet Sauvignon 2008
Awards
SYDNEY INTERNATIONAL WINE COMPETITION, Recognition won: Blue-Gold & Top 100
DECANTER WORLD WINE AWARDS, Recognition won: Bronze
INTERNATIONAL WINE & SPIRIT COMPETITION, Recognition won: Silver (Best in Class)
INTERNATIONAL WINE CHALLENGE, Recognition won: Bronze
Chapel Hill – Mclaren Vale Cabernet Sauvignon 2007
Awards
INTERNATIONAL WINE & SPIRIT COMPETITION, Recognition won: Gold (Best in Class)
INTERNATIONAL WINE CHALLENGE, Recognition won: Silver
Chapel Hill – Mclaren Vale Cabernet Sauvignon 2006
Awards
DECANTER WORLD WINE AWARDS, Recognition won: Bronze
SYDNEY INTERNATIONAL WINE COMPETITION, Recognition won: Blue-Gold & Top 100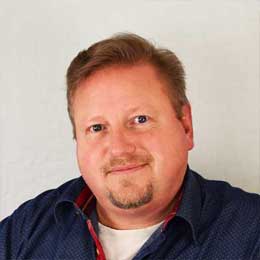 Michael Bredahl
Wine Writer
Michael is an online enthusiast, with a lot of knowledge about online marketing. Traveling around the world to hunt for the perfect wine. Latest on Sicily, where Etna has a huge impact on the taste, which is strong with a bitter aftertaste for the youngest wines, but older wines are fantastic. Drinking wine, and writing about them, are one the passions. Remember to drink responsibly 🙂
Article Review
Reviewer
Review Date
Reviewed Item
Chapel Hill – Mclaren Vale Cabernet Sauvignon
Author Rating