Hardy's Wine – Eileen Hardy, Shiraz

Hardy's Wine – Eileen Hardy, Shiraz
Grapes are hand-picked. They are selected carefully and undergo open top fermentation in steel tanks.
The wine also went through in 100% malolactic fermentation with which constant pumping is required.
Eileen Hardy Shiraz boasts youthful, vibrant, deep red color with high complex aromas of chocolate, meat, leather, black olive, fresh blueberry and persimmon flesh.
Dark chocolate, plum and ripe blueberry flavors make the wine more persuasive in the market.
Information about Eileen Hardy, Shiraz
Brand name: Hardy's Wine – Eileen Hardy, Shiraz
Wine name: Eileen Hardy, Shiraz
Country: Australia
Region: South Eastern Australia
Website: Hardy's Wine
Tasting Notes
Tint: Youthful, vibrant, deep red color
Aroma: Chocolate, meat, leather, black olive, fresh blueberry and persimmon flesh
Flavour: Dark chocolate, plum and ripe blueberry
Flavour finish: Spicy French oak, savoury and smoky
Tannins: Subtle French oak and silky
Food pairing: Rib eye steak, beef and venison
Bottle size: 75 cl
Grapes: 100% Shiraz
Data Sheet: PDF (Backup)
Image:
Hardy's Wine – Eileen Hardy, Shiraz 2014
Awards
HONG KONG INTERNATIONAL WINE & SPIRIT COMPETITION, Recognition won: Bronze
Hardy's Wine – Eileen Hardy, Shiraz 2013
Awards
DECANTER WORLD WINE AWARDS, Recognition won: Bronze
Hardy's Wine – Eileen Hardy, Shiraz 2012
Awards
DECANTER WORLD WINE AWARDS, Recognition won: Gold
INTERNATIONAL WINE CHALLENGE, Recognition won: Silver
DECANTER WORLD WINE AWARDS, Recognition won: Bronze
HONG KONG INTERNATIONAL WINE & SPIRIT COMPETITION, Recognition won: Bronze
Hardy's Wine – Eileen Hardy, Shiraz 2010
Awards
DECANTER WORLD WINE AWARDS, Recognition won: Silver
INTERNATIONAL WINE CHALLENGE, Recognition won: Silver
DECANTER WORLD WINE AWARDS, Recognition won: Bronze
HONG KONG INTERNATIONAL WINE & SPIRIT COMPETITION, Recognition won: Bronze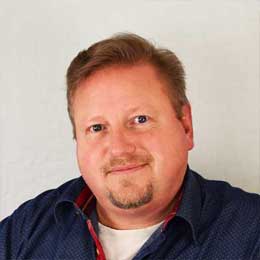 Michael Bredahl
Wine Writer
Michael is an online enthusiast, with a lot of knowledge about online marketing. Traveling around the world to hunt for the perfect wine. Latest on Sicily, where Etna has a huge impact on the taste, which is strong with a bitter aftertaste for the youngest wines, but older wines are fantastic. Drinking wine, and writing about them, are one the passions. Remember to drink responsibly 🙂
Article Review
Reviewer
Review Date
Reviewed Item
Hardy's Wine – Eileen Hardy, Shiraz Wine Review
Author Rating