Hardy's Wine – HRB Cabernet Sauvignon
The Cabernet Sauvignon used in this wine came from the superior vineyards of Coonawarra and Margaret River regions – which produce the best of this grape variety grown in Australia.
Grapes are harvested manually and prepared for fermentation in the combination of small French oak barrels and tank and was aged in French oak barriques.

Hardy's Wine – HRB Cabernet Sauvignon
This wine is a part of Hardy's Heritage Reserve Bin wine series. It displays intense, deep garnet color with a touch of crimson red and gives out the aromas of cassis, mint, bay leaf and black olives.
The scents of HRB Cabernet Sauvignon complement well with the hints of cinnamon spice and integrated French oak.
The flavors of mint, rich blackcurrant, dark fruit and chocolate add more quality to the wine.
Information about HRB Cabernet Sauvignon
Brand name: Hardy's Wine – HRB Cabernet Sauvignon
Wine name: HRB Cabernet Sauvignon
Country: Australia
Region: South Eastern Australia
Website: Hardy's Wine
Tasting Notes
Tint: Intense, deep garnet with soft crimson red rim
Aroma: Cassis, mint, bay leaf and black olives
Aroma hints: Cinnamon spice
Flavour: Round and rich with abundant sweet fruit background and flavors of mint, rich blackcurrant, dark fruit and chocolate
Tannins: Fine, silky
Food pairing: Lamb rack, beef and venison
Bottle size: 75 cl
Grapes: 100% Cabernet Sauvignon
Image:
Hardy's Wine – HRB Cabernet Sauvignon 2014
Awards
DECANTER WORLD WINE AWARDS, Recognition won: Bronze
HONG KONG INTERNATIONAL WINE & SPIRIT COMPETITION, Recognition won: Bronze
Hardy's Wine – HRB Cabernet Sauvignon 2013
Awards
DECANTER WORLD WINE AWARDS, Recognition won: Bronze
INTERNATIONAL WINE CHALLENGE, Recognition won: Silver
DECANTER WORLD WINE AWARDS, Recognition won: Bronze
HONG KONG INTERNATIONAL WINE & SPIRIT COMPETITION, Recognition won: Silver
Hardy's Wine – HRB Cabernet Sauvignon 2007
Awards
DECANTER WORLD WINE AWARDS, Recognition won: Silver
DECANTER WORLD WINE AWARDS, Recognition won: Bronze
HONG KONG INTERNATIONAL WINE & SPIRIT COMPETITION, Recognition won: Bronze
INTERNATIONAL WINE CHALLENGE, Recognition won: Commended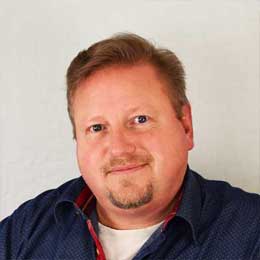 Article Review
Reviewer
Review Date
Reviewed Item
Hardy's Wine HRB Cabernet Sauvignon Wine Review
Author Rating