Hardy's Wine – Nottage Hill Chardonnay
Chardonnay wines are known to be flavorful and aromatic aside from being included in the Nottage Hill series produced by Hardy's Wine.
Chardonnay grapes are known to give wines fruity flavors, which range from tropical like banana, melon, pineapple, guava to stone fruits such as peach, nectarine and apricot.

Hardy's Wine – Nottage Hill Chardonnay
During the growing season, climate played a major role to what flavor Chardonnay will have. They undergo malolactic fermentation to provide more flavors and distinctive aromas.
The straw color of this Chardonnay wine, the lifted aromas of ripe stone fruit characters of white peach and nectarine as well as the well balanced stone fruit and citrus flavors make it more appealing to all kinds of drinkers.
Information about Nottage Hill Chardonnay
Brand name: Hardy's Wine – Nottage Hill Chardonnay
Wine name: Nottage Hill Chardonnay
Country: Australia
Region: South Eastern Australia
Website: Hardy's Wine
Tasting Notes
Tint: Straw in color
Aroma: Stone fruit characters of white peach and nectarine
Aroma hints: Toasty oak
Flavour: Stone fruit and lively citrus
Flavour finish: Pleasant and lingering
Food pairing: Risotto alla Zuca, Japanese-style pork belly, roast chicken with honey sesame carrots and also chocolate mud cake
Alcohol %: 12 – 13.5
Bottle size: 75 cl
Grapes: 100% Chardonnay
Data Sheet: PDF (Backup)
Image:
Hardy's Wine – Nottage Hill Chardonnay 2015
Awards
MUNDUS VINI, Recognition won: Gold
Hardy's Wine – Nottage Hill Chardonnay 2014
Awards
HONG KONG INTERNATIONAL WINE & SPIRIT COMPETITION, Recognition won: Bronze
INTERNATIONAL WINE & SPIRIT COMPETITION, Recognition won: Bronze
INTERNATIONAL WINE CHALLENGE, Recognition won: Bronze
MUNDUS VINI, Recognition won: Silver
Hardy's Wine – Nottage Hill Chardonnay 2013
Awards
HONG KONG INTERNATIONAL WINE & SPIRIT COMPETITION, Recognition won: Bronze
INTERNATIONAL WINE & SPIRIT COMPETITION, Recognition won: Bronze
Hardy's Wine – Nottage Hill Chardonnay 2012
Awards
THE TEXSOM INTERNATIONAL WINE AWARDS, Recognition won: Silver
DECANTER WORLD WINE AWARDS, Recognition won: Commended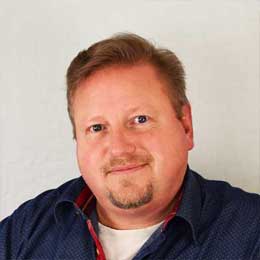 Michael Bredahl
Wine Writer
Michael is an online enthusiast, with a lot of knowledge about online marketing. Traveling around the world to hunt for the perfect wine. Latest on Sicily, where Etna has a huge impact on the taste, which is strong with a bitter aftertaste for the youngest wines, but older wines are fantastic. Drinking wine, and writing about them, are one the passions. Remember to drink responsibly 🙂
Article Review
Reviewer
Review Date
Reviewed Item
Hardy's Wine Nottage Hill Chardonnay Wine Review
Author Rating