Hardy's Wine – Oomoo Sauvignon Blanc
Sauvignon Blanc is a white wine grape variety originally grown in the western part of France, but now successfully grown in developed and established wine regions in the world.
Oomoo belongs to the Hardy's Wine family, launched in the year 1870; which comes from the local word "good".

Hardy's Wine – Oomoo Sauvignon Blanc
The passionate winemaker, Paul Lapsley, designed Oomoo Sauvignon Blanc with amazing tasting notes, which gives reasons to wine lovers to patronize it.
The pale straw color with some touches of green makes the wine more seductive especially when gooseberry and feijoa with bright and fresh grassy aromas experience by wine drinkers.
The palate is full of juiciness and vibrancy with more of fruity flavors together with balanced acidity as well as with fresh and appealing finish.
Information about Oomoo Sauvignon Blanc
Brand name: Hardy's Wine – Oomoo Sauvignon Blanc
Wine name: Oomoo Sauvignon Blanc
Country: Australia
Region: South Eastern Australia
Website: Hardy's Wine
Tasting Notes
Tint: Pale straw with green hues
Aroma: Bright gooseberry and feijoa
Flavour: Vibrant and juicy
Flavour finish: Primary fruits
Acidity: Balanced and fresh
Food pairing: Thai green curry, crab and corn omelet, chicken lap cheong and snow pea stirfry
Bottle size: 75 cl
Grapes: 100% Sauvignon Blanc
Image: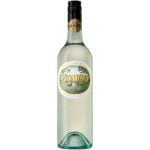 Hardy's Wine – Oomoo Sauvignon Blanc 2008
Awards
DECANTER WORLD WINE AWARDS, Recognition won: Commended
INTERNATIONAL WINE & SPIRIT COMPETITION, Recognition won: Bronze
INTERNATIONAL WINE CHALLENGE, Recognition won: Commended