Hardy's Wine – William Hardy Cabernet Sauvignon
Cabernet Sauvignon is believed to be the most famous red wine grape variety on this Earth. This wine demonstrates how generous this grape variety is.
This wine from Coonawarra is one of the best produced red wines from the region. It has received awards and valuable evaluations from famous critics.

Hardy's Wine – William Hardy Cabernet Sauvignon
William Cabernet Sauvignon was created as a tribute to the Hardy's family proud legacy and full dedication to the winemaking business.
This beautiful wine showcases unforgettable characteristics that drinkers would totally enjoy and love about it.
Dark fruits like plum cover up its nose revealing some hints of chocolate; the palate is very generous with blackcurrant and mint flavors enhanced with vanilla oak and notes of dark chocolate.
The good tannin structure and moderate acidity add more appeal to the wine as a whole and is great to pair with different food types such as beef, lamb and some poultries.
Information about William Hardy Cabernet Sauvignon
Brand name: Hardy's Wine – William Hardy Cabernet Sauvignon
Wine name: William Hardy Cabernet Sauvignon
Country: Australia
Region: Coonawarra
Tasting Notes
Tint: Vibrant red
Aroma: Dark fruits like plum
Aroma hints: Chocolate
Flavour: Blackcurrant and mint with some vanilla oak
Flavour finish: Dark chocolate
Acidity: Moderate
Tannin: Good structured
Food pairing: Beef, lamb and poultry
Bottle size: 75 cl
Grapes: 100% Cabernet Sauvignon
Image: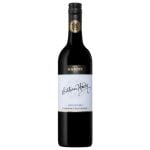 William Hardy Cabernet Sauvignon 2012
Awards
DECANTER WORLD WINE AWARDS, Recognition won: Bronze
INTERNATIONAL WINE CHALLENGE, Recognition won: Bronze
DECANTER WORLD WINE AWARDS, Recognition won: Silver
HONGKONG INTERNATIONAL WINE & SPIRIT COMPETITION, Recognition won: Bronze
INTERNATIONAL WINE & SPIRIT COMPETITION, Recognition won: Silver Outstanding
INTERNATIONAL WINE CHALLENGE, Recognition won: Commended
HONGKONG INTERNATIONAL WINE & SPIRIT COMPETITION, Recognition won: Silver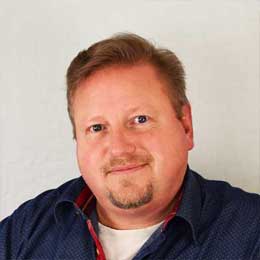 Article Review
Reviewer
Review Date
Reviewed Item
Hardy's Wine William Hardy Cabernet Sauvignon Wine Review
Author Rating