Amidst a plethora of available wellness drinks, CBD-infused mocktails are the latest and organic health supplements.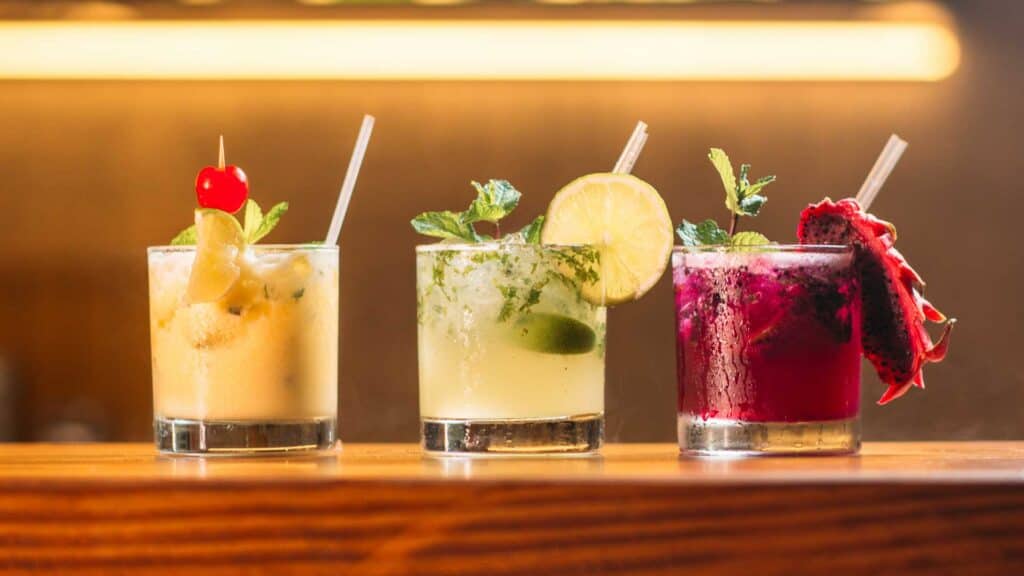 Cannabidiol or CBD is one of the essential components present in the cannabis plant. Having anti-anxiety, anti-inflammatory properties, and therapeutic efficacy, CBD can treat a variety of health issues without getting 'high.'
From insomnia and pain to depression, heart disease, skin problems, Alzheimer's, and cancer, CBD has the potential to provide a healing effect on several physical and psychological problems with minimal or no side effects.There are various ways to integrate CBD into a daily routine.
Edibles, oil, tinctures, balms, lotions, capsules, and even concentrate shatter, CBD can be infused in a variety of products for consumption and topical products.
Nevertheless, CBD beverages are gaining quite a popularity for their richer taste and many health benefits.
According to data, the global CBD beverages market is valued at $2 million in 2018. It is estimated to reach $11 million in 2025, with a CAGR of 27 percent.
CBD mocktails can be the easiest and healthiest beverages that provide the accumulated advantages of all the natural ingredients and CBD.
CBD can be used in the form of oil, tinctures, or isolate that can be added or blended with juices. Those wanting to feel the difference with CBDfx tincture oil can surely procure it from reputed retailers.
Here are five different ways to experiment with CBD mocktails and create refreshing, homemade popular drinks.
1. CBD Strawberry Mimosa
Prep time- 10 mins
Yield- 2-3 servings
Ingredients
4 ounces orange juice (with pulp)
½ cup fresh strawberries (cut into halves)
2 ounces chilled sparkling water
2-3 oranges and strawberry slices (for garnishing optional)
CBD oil (10 drops or as required)
Instructions
Add orange juice and strawberries in a blender and blend until smooth
Take a coupe glass. Pour in sparkling water.
Add orange-strawberry juice
Top with CBD oil and stir well
Garnish with strawberry and an orange slice
2. CBD Pina Colada
Prep time- 10 mins
Yield- 4 servings
Ingredients
1 cup diced pineapple
4 ounces pineapple juice (fresh or store-bought )
4 ounces coconut milk
2-4 tablespoons sugar/honey (optional)
Hemp oil (10 drops or as required)
¼ cup ice
Pineapple wedges (for garnishing, optional)
Instructions
Blend ice and diced pineapples until smooth
Top with pineapple juice, coconut milk, and sugar/honey.
Taste and add more sugar/honey to enhance the sweetness, if required
Mix CBD oil in the juice
Pour into glass
Garnish with pineapple wedges
3. CBD Grapefruit Margarita
Prep time- 5 mins
Yield- 2-3 servings
Ingredients
2 ounces of grapefruit juice
2 ounces of lime juice
2 ounces agave syrup
4 ounces club soda
1 tablespoon salt
1 tablespoon red chili powder
Grapefruit (sliced for garnishing, optional)
CBD tincture (4 drops or as required)
Instructions
Rub the glass edge with lemon. On a plate, mix salt and chili powder. Place the glass rim on the mixture
In a shaker, take grapefruit juice, lime juice, and agave syrup
Add soda and CBD tincture
Shake it well until the juices mix properly
Place ice cubes in the glass and pour the shake
Garnish with grapefruit
4. CBD Hot Toddy
Prep time-10 mins
Yield-2-3 servings
Ingredients
1 teaspoon cinnamon powder
½ teaspoon cloves powder
1inch ginger (grated)
1 teaspoon lemon juice
4 tablespoons honey/sugar
2 ounces orange juice
6 ounces water
CBD drops (8 drops or as required)
Lemon wedges (for garnishing, optional)
Instructions
Add grated ginger in the water and bring to boil
Add powdered cinnamon and cloves
Turn off the heat
Mix lemon juice, orange juice, and honey/sugar in the water
Stir the mixture and strain the solids
Pour the remaining liquid in the cup
Add CBD oil and garnish with lemon wedges
5. CBD Spritz
Prep time- 10 mins
Yield- 2-3 servings
Ingredients
4 ounces cranberry juice
2 ounces sparkling water
1 ounces lemonade
1 teaspoon balsamic vinegar
¼ cup ice
CBD isolate (10 drops or as required)
Cranberry and mint (for garnishing)
Instructions
Add ice, cranberry juice, sparkling water, and lemonade in a shaker
Mix vinegar and CBD drops. Close the lid and shake well
Pour in the glass and garnish with frozen cranberry and mint
Conclusion
Consuming CBD-mocktails can be fun. As CBD products have a distinct aroma and earthy flavor, they give drinks a unique, rich taste.
Some CBD oils also contain added flavors that make them more palatable. CBD-infused mocktails are a delicious and faster way to address distinct health problems.
As they are rapidly absorbed in the bloodstream, the onset time of CBD-mocktails is around 10-15 minutes.
Although CBD rarely shows any side effects, it is better to start with a low dose and then increase it for optimum pleasure.
New users must remember that a lower dose of CBD may have a stronger effect and last for a longer duration. Therefore, next time when you raise a toast don't forget to add a little CBD to your mocktails to calm your mind, soothe your nerves, and enjoy total relaxation.