Undurraga
Royalty and the First Man to Walk on the Moon and Sweet Voices Singing to the Barrels
Vina Undurraga is one of the most prestigious and oldest operating wineries in Chile. It was founded by Francisco Undurraga Vicuna who studied agriculture in Chile and then Europe.
He began bringing home European vine cuttings which he placed in a lead capsule in order to protect them from withering.
The Undurraga Wine Selection
Bodega de Familia Gran Reserva was the first bottle created by Francisco Undurraga as a dedication to his wife who used to sing to the barrels before harvest.  It has become a part of the founder's collection of wines and consists of 100% Cabernet Sauvignon from the Santa Ana vineyards.
Altazor is the signature wine for Undurraga consisting of Cabernet Sauvignon, Carmenere, and Carignan and it has a deep purple hue with aromas of intense fruits, berries and cassis with hints of herbs and a touch of menthol.
Vigno consists of 88% Carignan and 12% Cinsault with aromas of wild berry, red and blue cherry with hints of herbs and an earthy note
Sibaris consists of 100% Cabernet Sauvignon with complex aromas and velvet fruit and oak on the palate
TH, Late Harvest, Aliwen and U are among the collection as well as the Sparkling wine collection with two brands; Titillum with its tradition in bottle fermentation and Undurraga sparkling wine collection which has been recognised by critics and given sparkling wine in Chile a boost.
Visit Vina Undurraga
A tour allows you to experience the history that dates back to the 1800's with the story of the founder and his beginnings as you hear about the cellars, vineyards and get to enjoy the taste of the wines. You might even get to hear Mrs Undurraga singing to the barrels down in the cellar.
Tours and Events
Read more about the events, winery tour, vineyard tour.
Contact information
Viña Undurraga
Website: http://www.undurraga.cl/home
E-mail: [email protected]
Phone: +(56 2) 2372 2900
Find Brand on Facebook, Twitter, Google+ or Youtube.
Address
Viña Undurraga
Camino a Melipilla, Km. 34
Talagante, Metropolitana, Chile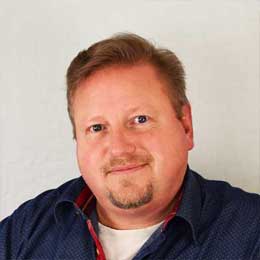 Michael Bredahl
Wine Writer
Michael is an online enthusiast, with a lot of knowledge about online marketing. Traveling around the world to hunt for the perfect wine. Latest on Sicily, where Etna has a huge impact on the taste, which is strong with a bitter aftertaste for the youngest wines, but older wines are fantastic. Drinking wine, and writing about them, are one the passions. Remember to drink responsibly 🙂