… a Mission to be the Best
Located in Santiago, Chile, is a winery that has worldwide distribution to over 45 countries in 5 continents and an aim to produce innovative wines.
This has made them the leaders in direct distribution with creative and talented winemaking skills blended together with their micro territorial grape growing that produces wines with character and strength.
The Vineyard Estates
Vina Morande was established in 1996 and has two estates; Belen Estate in Casablanca Valley with 130 hectares planted in two stages and the estate did not have water which they bought the rights to from a neighbour.
They have medium to heavy clay soils and the varietals are Chardonnay, Pinot Noir, Merlot, Sauvignon Blanc, Riesling, Gewurztraminer, Semillon and Cabernet Franc.
The history
After analyzing their soils, they discovered that there were 7 different terroirs on the estate each individual and they have a drip feed irrigation system, frost control through the sprinklers and pruning is done by using the Guyot system and they believe that the resources are low and work on sustainable methods with the environment in mind.
Their visitors centre is a uniquely designed building that overlooks the vineyards and has been designed with simplicity and nature in mind.
Romerol Estate is in the Maipo Valley and consists of 130 hectares of vineyards close to the Maipo Alto for the best grape quality and their water supply comes from the canals.
The soils closest to the hills are alluvial/ colluvial with a trace of stones and the lowest part of the vineyard are closest to the river with a high stone content but has good drainage.
The varietals found here are Cabernet Sauvignon, Carmenere, Cabernet Franc, Merlot and Petit Verdot.
A Closer Look at the Wines in their Collection
Their main ranges of wine are Pionera, Reserva, Gran Reserva, Edicion Limitada, Edicion Limitada Black and Late Harvest.
Speciality wines have the Morande seal on it and they have been created with an artistic winemaking approach; Vino and House of Morande are the two speciality wines.
Morande has also made a sparkling wine that is handcrafted and created using the original Champenoise method.
There are 5 bottles, which consist of a Brut, Extra Brut, Brut Nature, Blanc de Noir and Golden Harvest.
Pionera wines are fruity and fresh showing the varietal explorations through the valleys of Casablanca, Rapel and Maipo, with a choice of Cabernet Sauvignon, Merlot, Pinot Noir, Carmenere, Rose Pinot Noir, Chardonnay and Sauvignon Blanc.
The Reserva has a selection of bouquets and the Carmenere is a dark red with aromas of wild blackberry, blueberry and green pepper
Gran Reserva Cabernet Sauvignon is an intense ruby red wine with aromas of Berries, black currant liqueur, chocolate and vanilla
Edicion Limitada wines are created from a single vineyard with the winemaker having complete freedom to get creative and the varieties include; Blanco de Foudres, , El Padre, El Huaso y la Dama and Olvidado del Maule.
Vinedo Matto (Crazy vineyard) made with the Sangiovese grape is also in the variety with an intense and deep cherry hue and aromas of sour cherry, raspberry and a strong note of violet
Edicion Limitada Black consists of two bottles Mediterraneo del Maule and Mezcla de Campo
Mediterraneo del Maule is a deep cherry red wine with aromas of cherries, raspberries and notes of hazelnut and fragrant spices
The Late Harvest is a Sauvignon Blanc with intense aromas and a singular sweetness.
Vigno con "G" de Carignan is taken from the name of the appellation in the Maule area and it is from the speciality range of wines.
Visit Viña Morandé
With innovative ideas and a variety of wines in a location that is magnificent and beautiful, it would be a good idea to get to Viña Morandé to experience the unique and characteristic wines that have shown innovation and creativity and will inspire you to enjoy some more!
Contact Information
Viña Morandé
Website: http://www.morande.cl/en/history.html
E-mail: [email protected]
Phone: + (56 2) 571 5600
Find Viña Morandé on Facebook, Instagram, Pinterest, Twitter or LinkedIn.
Address
Viña Morandé
Rosario Nte 21,
13101 Santiago, Metropolitana, Chile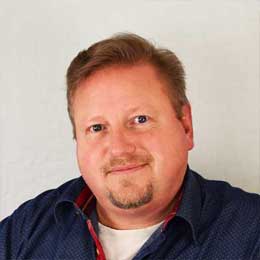 Michael Bredahl
Wine Writer
Michael is an online enthusiast, with a lot of knowledge about online marketing. Traveling around the world to hunt for the perfect wine. Latest on Sicily, where Etna has a huge impact on the taste, which is strong with a bitter aftertaste for the youngest wines, but older wines are fantastic. Drinking wine, and writing about them, are one the passions. Remember to drink responsibly 🙂