Dessert or pudding wine can refer to several different drinks depending on where in the world you are enjoying your dessert.
Defined as simply the wine served with a meal rather than the white aperitifs served beforehand or the port served after, dessert wines are hugely varied in flavours, colour and even in alcohol content throughout the world.
As a generalisation, dessert wines are either semi to fully sweet and have a markedly higher alcohol content compared with normal table wine, sharing this key feature with other fortified white wines like sherry.
To categorise the taste, dessert wines generally have huge flavour and owing to the large amount of sugar added to the grapes either before or after fermentation, they pair well with even the sweetest fruit and richest, heaviest pudding dishes.
As with most contemporary wine categorisation, the simplest way to differentiate between the cultural and compositional values in wine is to define each by region or country of origin.
Read more about Dessert Wine
Producing Dessert Wine
There are several methods in which to produce dessert wine which span from Roman Europe to twenty first century modern production.
In ancient Rome, the act of adding honey to table wine prior to the fermentation process was the first method Italians used to increase the sweetness and alcohol percentage.
However, this caused widely inconsistent results so as vineyards started to move forward into a regulated market, the levels of sugar in dessert wine was increased by doing one of the following things:
Warmer growing climates left the grapes to grow for longer periods so that the fruit used is naturally sweeter, as well as drying the fruit out after it is picked.
Even though these are fantastic methods of dessert wine production, they are also considered time consuming and more expensive.
A more cost effective way to produce dessert wine is to add alcohol to the fruit during fermentation, using either cognac, brandy or higher APV liqueur.
In the UK and Europe this would commonly mean that this would lead the wine to be classified as fortified wine, however most countries in the rest of Europe are more relaxed about this categorisation.
In cooler growing climates, vineyards add sugar during the fermentation process leading to wine with a higher alcohol content when finished.
Dessert Wine by Region
United Kingdom
Dessert wine in Britain has had a long and rather unfashionable past, however its kitsch value has rocketed over the last ten years.
It can be seen as a cheap alternative to spending up to thirty pounds for an average bottle of wine when out with friends.
As a cooler grown region, dessert wines in the UK are generally sweetened by adding sugar during the fermentation period or by botrytisation (leaving noble rot to infect and dry out the grapes), which leads to British dessert wine to have some of the higher levels of alcohol usually sold in sweet wines worldwide.
For Beginners: Three Choirs Late Harvest in Gloucestershire is a perfect way to start looking into English dessert wine, and is especially characteristic of a mildly sweet wine which is grown in a typically cooler growing region.
For Best: Grown in Surrey, just outside of London is a fantastic choice to to serve with heavy or very sweet desserts as well as pairing immensely well with mature or even blue cheeses.
Read more about English dessert wines
France
The French, have a far more inclusive and extensive range of what they would consider dessert wines.
Categorised in five different ways, the key European dessert wine types are as follows: fortified, sweet red, richly sweet, lightly sweet, and sparkling – the driest of the five.
French dessert wine has been produced for centuries, with Muscat Blanc the most popular and oldest grapes used, however Sauternes and Barsac are widely considered the best regional exports from France.
Created by using noble rot, these sweet and richly delicious wines are often referred to liquid gold.
Grown in these hot and dry regions, French dessert wine bear hints of apricots, honey and even burnt cream.
The only down side to good French wine is the pricing of the better vintages and a good bottle of dessert wine from these top regions can set a person back over 100 Euro.
Read more about French dessert wines
Germany
Germany, like with their table wines use mostly indigenous grapes in dessert wine production.
So to get around the cooler growing climate and thickly skinned grapes, the Germans have come up with a completely different way of creating the sweet and rich desert wine: by freezing the grapes part way through fermentation, removing the water content and thereby producing a sweeter, more alcoholic wine.
Known commonly as Eiswein, this method produces a lower APV percentage per bottle, but the flavours are perfect for someone looking to start enjoying a milder and subtler pudding wine.
For Beginners: Blees-Ferber Riesling Auslese (GKA: Mild – Sweet) 500ml – Mosel: try this wine, a widely popular choice, sweet and yet mild with notes of vanilla and pairs extremely well with lighter creamy desserts and fresh berries – a good bottle will set you back around 30 Euro but will keep for up to 40 years!
For Best: 2008 Riesling Ice Wine (Edelsüß – Noble Sweet) 375ml – Rheinhessen. This is a sweeter and richer choice and uses the technique of freezing grapes this is the perfect blend of acidity and fruit.
Bring this out after a good dinner to really impress your guests!
Read more about German dessert wine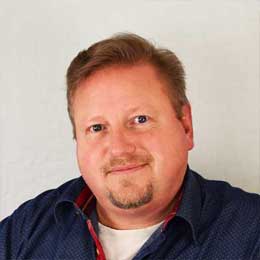 Michael Bredahl
Wine Writer
Michael is an online enthusiast, with a lot of knowledge about online marketing. Traveling around the world to hunt for the perfect wine. Latest on Sicily, where Etna has a huge impact on the taste, which is strong with a bitter aftertaste for the youngest wines, but older wines are fantastic. Drinking wine, and writing about them, are one the passions. Remember to drink responsibly 🙂