American Dessert wines have always been in the minority, especially when the country's main exports are either cold-region dry whites, Californian rosé and rich Merlots.
Nonetheless, during winter months, there is nothing that pairs quite as well with a fruit tart or a strong, crumbly cheese as a good quality dessert wine.
The main reason for the lack of popular dessert wines is that there is simply something unfashionable about ordering sweet wines rather than a dry, crisp Sauvignon when it comes to American drinkers.
There is, however, a staunch minority of American dessert wine producers that hold the monopoly on late-harvest grapes, and are considered superb by connoisseurs of sweet wines all over the world.
Drawing from both old world vintages, but with South American influence, sweet wines from the US are likened to late-harvest Rieslings, playful Zinfandels and deep Ruby Ports which stand up well again those seen in Chile and Argentina.
Find your favorite American Dessert Wine

Late-Harvest Riesling
Late-harvest Rieslings grow excellently in sunny places, particularly California. If you open a bottle of 2014 Wagner Vineyards Riesling Ice, you can practically taste the sunshine in those grapes.
Although white-grape sweet wines are generally paired with spring or summer puddings, Riesling's floral notes can provide the perfect accompaniment to soft and nutty cheeses, homemade ice-cream or even something as zesty as a key-lime pie.
Zinfandel
Late-harvest Zinfandels are perfect to bridge the gap between a dry wine lovers and a standard pudding wine.
If you are looking for a happy medium, a late-harvest Zinfandel will have both rich flavours which pair well with meringue, autumnal or even winter fruit Pavlova, but also have a semi-dry tang to finish which will certainly please those with a taste for the dryer end of dessert wines.
Ruby Port
Considered a true dessert wine in a few places, Ruby Port is worth a small mention as a popular late harvest grape in Napa, Madera and other regions on the west coast.
The flavours work well in much the same way as late-harvest Riesling, as the sun bakes the vines to a garnet red and gives the finished Port tasting notes of plum jam and black cherry.
For a reasonably priced Ruby Port, the 2006 Quady Starboard Vintage Red Blend Dessert Wine is incredibly versatile, pairing very well with walnuts, soft cheese and even heavy caramel or fudge based desserts.
Moscato
Something which the American food and drink industry has always been superb at: creating a marketable lifestyle in its food and wine.
Like the United Kingdom, American dining choices are always considered to be far more than simply what the host feels like serving.
One of the reasons why dessert wine is not particularly popular in the states; is that consumers think sweet wine is enjoyed by only the unrefined diner, and is even considered gauche in some circles.
Moscato producers in the US have seen this problem and marketed it as an opportunity, by making its dessert wine as kitsch as you can get, and leading the way is Moscato.
Names like NV Pleasure Party California Pink Moscato Rosé have proven that by making dessert wines fun, to be drunk whilst gathering with friends, that their very value is in their sweet, fruity taste and syrupy sweet, bright colours. Don't take Moscato too seriously and you will more than likely find that it has hidden depths.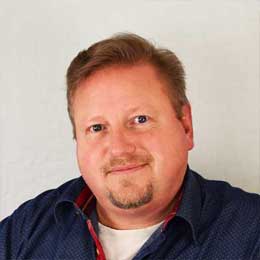 Michael Bredahl
Wine Writer
Michael is an online enthusiast, with a lot of knowledge about online marketing. Traveling around the world to hunt for the perfect wine. Latest on Sicily, where Etna has a huge impact on the taste, which is strong with a bitter aftertaste for the youngest wines, but older wines are fantastic. Drinking wine, and writing about them, are one the passions. Remember to drink responsibly 🙂