Argentina, as with other South American notable wine regions, has knuckled down and really pulled up on its quality exported wines over the last thirty years.
With its hugely varied terrains, including the Andean mountains, low-altitude glacial lakes and luxurious, rich-soiled grasslands to name but a few, Argentinian wines have the huge advantage over other South American wine exports.
Argentina dessert wines are a relatively new discovery for anyone outside of this fantastically vibrant country, and with the heat and altitude combined so well, some of the world's best quality sweetened Malbec among others can be found deep down in the south of the border.
Speciality of Argentinian Dessert Wine
Dessert wine is most commonly created by stopping fermentation early, which prevents the grape's sugar from turning into alcohol. This created the wine's unique sweet flavour.
But what makes Argentinian dessert wine so special is more to do with the naturally plump and juicy grapes which are grown all over the foot of the Andes Mountains.
The shielded vineyards provide moderate protection from skin thickening winds, and when coupled with higher altitudes between 3,500 and 5,000 feet, these make a perfect climate for these world famous grapes to successfully grow.
Susana Balbo Late Harvest Malbec
If you wanted to start with a well-known safe choice, the Susana Balbo Late Harvest Malbec is the perfect meeting point between a rich, fruity red and a semi sweet dessert wine.
Made with one hundred percent late harvested Malbec grapes, this wine is stored in oaked casks, which permeates the wine with deep flavours of tobacco, clove and earthy cinnamon as well as the well-known top notes of black cherries synonymous with late harvest Malbec grapes in both of these regions.
Pair this wine with a flourless rich chocolate cake, or even nutty chocolate brownies for a perfectly decadent end to a special occasion.
Find your favorite Argentinian Dessert Wine

Siete Fincas Sparkling Dulce Torrontés N/V
But for those who would like to try something a little bit different, one of the advantages of Argentinean dessert wine is that South America is not afraid of trying to create something unusual.
Try a red with a little sparkle by way of the Siete Fincas Sparkling Dulce Torrontés N/V.
Although stepping away from the popular Malbec grape, and made with the indigenous Torrontés, this dessert wine is more versatile, therefore pairing well with spicy, dry-sauce curries as well as safely accompanying autumnal fruit based tarts and sorbets.
This wine is pleasantly balanced, and characteristically tastes of honey, apricot and other stone fruit, with the undertones of spices which is found with late harvest grapes.
Argentinian Dessert Wine perfecting since the early 1990s
So, with an eye for the unfamiliar, Argentina has made a bold move by expanding their repertoire as far away from the dry white wines they have succeeded in perfecting since the early 1990s.
These new dessert wines offer something exotic and exciting, but also pleasingly safe owing to the solid reputation that Argentinian Malbec has with wine lovers the world over, which has helped offer a constant familiarity in an otherwise newly rising style of dessert wines.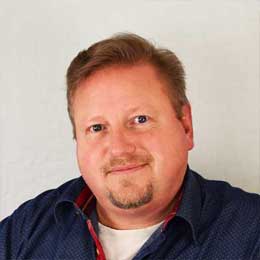 Michael Bredahl
Wine Writer
Michael is an online enthusiast, with a lot of knowledge about online marketing. Traveling around the world to hunt for the perfect wine. Latest on Sicily, where Etna has a huge impact on the taste, which is strong with a bitter aftertaste for the youngest wines, but older wines are fantastic. Drinking wine, and writing about them, are one the passions. Remember to drink responsibly 🙂