There is a lot of history behind the Mavrud grape as it has been cultivated since the thirteenth century, making it some of the oldest vine cuttings still grown in the world today.
Although not hugely popular abroad, Bulgarian dessert wine grapes are some of the best in the Balkans, and Mavrud is grown in all but a minority of wine regions.
Dark, rich and bold in flavour, although Balkan dessert wines are not particularly fashionable, they are delicious and complex and prove to be a perfect winter warmer as we move further into long cold nights.
However, the problem with Bulgarian pudding wine is that trying to find a good one in your local wine merchants can be challenging.
Even when treated and sweetened through noble rot, Mavrud does not tend to travel, particularly well, making finding it hard to find outside of the Balkans.
Aside from buying online, you might have to look a little further afield than your local supermarket to explore a solid Bulgarian dessert wine.
Look for the tasting notes outlined below, and don't be afraid to ask your local specialist wine merchant for help with selecting the best possible bottle.
Mavrud Dessert Wine
Mavrud is never usually blended with any other grape varietal and therefore produces a very signature wine, both with regards to its look and flavour.
Dark red, almost black in colour and incredibly rich to taste, Mavrud dessert wine is as close to cassis as you can get and with this comes a deep richness from first sip right through to its after notes.
If you are looking to try a well-rounded example of Mavrud dessert wine, then the Vino Balkanise 2015 is the perfect place to start.
With that beautifully dark garnet colour, there is very little else which looks more dramatic when poured into a long stemmed glass.
Tasting notes proves this wine to be agreeably fruity, with heavy hints of blackcurrant, fig and jammy over-ripened plum, opening up into a surprisingly nutty, spiced and exotic tasting sweet red.
Enjoy this wine with autumnal fruit dessert and dark chocolate flourless sponge as the richness of the wine will perfectly compliment these heavier desserts.
Find your favorite Bulgarian Dessert Wine
Muscat Dessert Wine
In stark contrast to the dark and earthy red of Mavrud grapes, Bulgaria is also enjoying a reprieve in popularity by way of Muscat (or Misket) white dessert wine.
As another ancient cultivated grape, Muscat was originally a conception of the Ottoman Empire. Grown in three out of the five wine regions in Bulgaria, it has two main white varietals, Muscat Ottonel and Original Muscat, however, how the grapes are oaked and aged after the growing season creates far more difference in the finished bottle that simply choosing between these grapes.
Whilst not as old as Mavrud, Muscat is still very much synonymous with Bulgarian viticulture, mostly enjoyed because of its versatility as it ranges from demi to fully sweet.
Muscat also does fair better that Mavrud when exported and pairs fantastically with both light cream desserts and tangy sorbets.
Rosé Rousse
If you are looking for something alternative in your dessert wine, neither red or white, Bulgarian sweet Rosé is definitely worth a try.
Described as purely dolce or sweet, the Nobile Rosé is a great choice for those who are hardened pudding wine fanatics and confirmed sweet toothed diners.
Much like Australian stickies, Bulgarian rosés are best enjoyed as a hearty alternative to pudding, but not to accompany them!
Rose Rousse is a popular Bulgarian dessert rosé producer, with both their Cabernet and Early Melnik varietals proving lightly sweet and thoroughly enjoyable.
Pair with strawberry or summer fruit tarts, key lime pie, which will complement the wine's sweet and fruity flavour.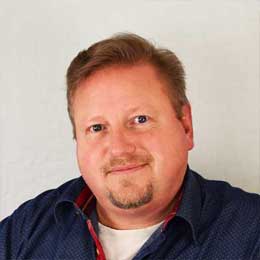 Michael Bredahl
Wine Writer
Michael is an online enthusiast, with a lot of knowledge about online marketing. Traveling around the world to hunt for the perfect wine. Latest on Sicily, where Etna has a huge impact on the taste, which is strong with a bitter aftertaste for the youngest wines, but older wines are fantastic. Drinking wine, and writing about them, are one the passions. Remember to drink responsibly 🙂