With its dry and desert-like summers and rich cultural history, Cyprus is another relatively small island which makes beautiful – if hard to come by – dessert wine.
Amber coloured and semi-sweet, Commanderia or sometimes Coumadarka as it is known natively, bares the influence of both ancient Greek viticulture and the mysterious and fragrant wine practices originating from the Ottoman Empire.
Cyprus in all aspects of its history and geography is a country like no other in the western world. Situated in the midst of the Aegean Sea, and a stone's throw away from both Turkey and Greece the viticulture they have cultivated is an infusion of both Western and Middle Eastern influence, producing a very unusual range of wines.
Commanderia Dessert Wine
Commanderia is the main style of dessert wine produced in Cyprus and it is all grown throughout the Troodus Mountains – a huge area spanning across the middle third of the island.
Rather like Turkey or Croatia in climate, the mountainous areas are a haven for wildlife and forestry and in early summer this wine region grows copious amounts of both the Xynisteri and Mavro grape.
Find your favorite Cyprus Dessert Wine
Sorry, no Cyprus dessert wine in the system for the moment!

Production of Dessert Wines
The Xynisteri and Mavro are left to ripen on the vine throughout the rest of the Cypriot summer, which can sustainably reach upwards of 45 degrees Celsius, turning the grapes into what we commonly refer to in Europe as Straw or Raisin Wine.
Apart from the time frame, there is relatively little expense when producing Commanderia in comparison to cold grape wine regions like Germany and the United Kingdom, as the only arduous tasks involved are withstanding the heat and keeping the crop protected so that the grapes don't become infected with various fungi or fly.
What is produced by the end of the summer is a sticky sweet, yet slightly tart amber nectar which is then aged for upwards of four years before being ready to enjoy.
Dessert Wine with no extra alcohol added
Owing to its history, Commanderia was originally produced and exported by the numerous monasteries nestled throughout the mountains, and because the production methods have not changed since, no other alcohol is added to give this dessert wine a boost in percentage.
The only thing for it is to add sugar and age until fermentation is complete.
A Note of Keo
Keo Commandaria St John is solid choice when starting to explore a traditional Cypriot dessert wine.
With both a sweet yet broad palette, this wine is invariably crowd pleaser – not too sickly and not too costly, you can pick up a bottle at your local wine merchants for as little as 20 Euros, which for a good quality dessert wine is quite a find.
In fact, as KEO are the largest and most extensive wine producers in Cyprus, barring a visit to the Mediterranean you will hard pushed to find a truly Cypriot dessert wine apart from by KEO available for export.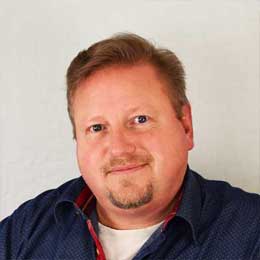 Michael Bredahl
Wine Writer
Michael is an online enthusiast, with a lot of knowledge about online marketing. Traveling around the world to hunt for the perfect wine. Latest on Sicily, where Etna has a huge impact on the taste, which is strong with a bitter aftertaste for the youngest wines, but older wines are fantastic. Drinking wine, and writing about them, are one the passions. Remember to drink responsibly 🙂