The culture of Greek dessert wine is synonymous with ancient tradition, religious relics and symbolic of everything from purity, to sex to back to affirmation.
Dessert wine being the oldest and most similar to the wine enjoyed in the times of ancient Greece, bears the most affliction this mysterious time in history.
Thick, slightly viscose whilst both sweet and acidic, Greek dessert wines are held in invariably higher regards than their table-based counterparts.
The acidic kick which comes from the types of grapes harvested and dried give Greek dessert wines more complexity. But what Greece is also very good at is value for money and variety in their dessert wines.
Unlike other European wine regions where only one or two main varietals produced by a series of small family-run and latterly industrial sized companies, Greece has several notable types of grape varietals, all using only indigenous grapes and mostly producing dessert wine – which bodes well for the quality of their exports.
New wines of Greece
Along with the staunch value being placed on traditional dessert wines, Greek production has recently seen the value of blending grapes, meaning that we are now seeing some truly beautiful varietal blends coming from wine regions that would previously have not seen the benefit in doing so.
Advantageous to the consumer, the new wines of Greece are therefore sold incredibly cheaply, whilst also leaving plenty of room for creative license, meaning that there will be lots to come from Greece by way of innovation and more enough to surprise even the hardest nosed of critics.
Samos
Greece's most popular and well- exported dessert wine. The small-berried twin of Muscat grapes, Samos is Greece's largest, most popular export, a caramel and honey-coloured white grape with an added acidic kick to follow up a sweet beginning.
Left to lay out, tied, dried and then aged for up to four years, Samos wines can be bought both for cheap indulgence and for best, as it's sunny in colour and provides a surprisingly versatile accompaniment to exotic fruits, key lime pie or even dark chocolate desserts.
Find your favorite Greek Dessert Wine

Vinsanto
Vinsanto – unlike Samos – is masterfully rare varietal, and certainly one of the finest dessert wines in the world.
Its tenacity and complexity comes in no small part from the vulcanised soil of Santorini and has an incredibly complex palette changing hugely from its initial fresh and floral bottling right through to the amber and caramel tones noted when allowed to age.
Vinsanto can be paired with likewise flavours, ideally caramel, dried fruit, cinnamon and molasses with the lighter, younger varietals accompanying honeycomb or sharp summer fruits.
Muscat
Muscat wine is so versatile that its flavours and colours can change even when grown all over the same island.
A popular, floral and semi-sweet grape, Muscat dessert wines are divided into four main regions: Rio Patras, Muscat of Patras, Muscat of Rhodes and Muscat of Cephalonia.
All subtlety different, the large white grapes are infused and flavoured by the variants of the ash-heavy soil, or left to dry out as straw wine (or raisin wine) throughout the summer.
The tastes are decadent, bold and as good as any Italian or French counterpart. As with most Greek Muscat, the flavours are big, and therefore they pair well with those equal and above themselves in boldness.
Try as an accompaniment to foie gras, or with a game meat, lemon infused pate, or with late summer or autumnal desserts which will bring out the apricot, fig and minty undertones.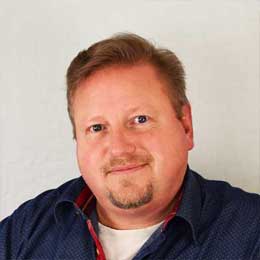 Michael Bredahl
Wine Writer
Michael is an online enthusiast, with a lot of knowledge about online marketing. Traveling around the world to hunt for the perfect wine. Latest on Sicily, where Etna has a huge impact on the taste, which is strong with a bitter aftertaste for the youngest wines, but older wines are fantastic. Drinking wine, and writing about them, are one the passions. Remember to drink responsibly 🙂