Portugal – or more specifically the Douro river – is the world's best producer of Port wine.
But aside from this famous export, exploring alternatives when looking into Portuguese dessert wine can be surprisingly fruitful!
Port, although considered a dessert wine by the natives, is in fact fermented and then fortified, with vineyards adding brandy or other liquor to raise the APV and deepening the flavour, so is therefore categorised with Sherry and other fortified wines when bought and sold outside of Portugal.
Looking Past Port
So aside from Port, I want to explore other growing regions in Portugal who quietly produce other sweet dessert wines, wholly using indigenous grapes and production techniques that have not been altered for hundreds of years.
However, if you have not already, please do pause and try a solid Port recommendation in the Quinta do Infantado – Porto Ruby NV.
It is rated as medium to bold fortified wine and whilst very fruity in flavour, it is a great after dinner treat to be enjoyed with creamy, nutty cheese and buttered oatcakes.
There is certainly a reason why Port is so immensely popular, but there is also merit in considering other, more unusual alternatives in Portuguese dessert wine.
Madeira
Madeira is the other desert wine which is also widely enjoyed outside of Portugal. Made with indigenous red-skinned vines, Madeira is produced by macerating grapes using a hand operated – or more accurate, foot operated – treading machine, which simulates dancing (how the ancient Portuguese made this wine) and separates the extracted juices from the rest of the fruit.
The Madeira is then aged in wooden casks for upwards of twenty years, which can sometimes account for the comparatively astronomical pricing of certain bottles; especially as once ready it must be sold and drunk within the decade.
Find your favorite Portuguese Dessert Wine

There are numerous types of Madeira wine, but some of the best are Sercial (a relation of Germanic Riesling), Tinta Negra Mole (a combination of Pinot Noir and Grenache) and the unfortunately named Rainwater (a traditional, cheaply manufactured Madeira which is often used in cooking).
As a recommendation, Blandy's Bual Madeira 2002 is a great young Madeira wine and truly reflective of a single-variety cask, tasting of both coffee and caramel, contrasted with the gut punching citrus acidity which gives it a bigger depth of flavour.
Muscat
Muscadel or Muscat is another alternative to traditional Portuguese dessert wine, which is often overlooked as kitsch, or unfashionable, meaning it can be picked up for a fraction of the price of a bottle of Port or Sherry.
Created near Lisbon, this dessert wine is unusual in its using white grapes, but not in production methods as a standard Muscat will age in wooden casks for twenty years or more quite like Madeira or Douro Port.
By nature, Muscat is floral and very, very sweet, often more popular with an audience of die-hard pudding lovers.
Unlike Madeira or Port, the Muscat grape skin is often left in cask during production as it is unusually flavoursome, giving the added sweetness to the finished wine.
With an alcohol content of us to eighty-five percent, this is certainly a dessert wine which you want to keep to one serving!
If you are feeling adventurous then try the Favaios 10 years Muscat, as although its appearance in the glass can slightly unflattering, the palette is very pleasing and has hints of tangerine, orange peel and bitter lemon.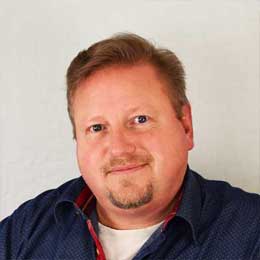 Michael Bredahl
Wine Writer
Michael is an online enthusiast, with a lot of knowledge about online marketing. Traveling around the world to hunt for the perfect wine. Latest on Sicily, where Etna has a huge impact on the taste, which is strong with a bitter aftertaste for the youngest wines, but older wines are fantastic. Drinking wine, and writing about them, are one the passions. Remember to drink responsibly 🙂