South African Dessert Wine
Dessert wines from the Cape are stronger, richer and have higher alcohol content than their counterparts in Europe and the United States. Anything sweet, fortified and wood-aged to taste all comes under the term dessert wine and because of this; there is a huge range to choose from, by way of sherry, Port and European-Inspired pudding wines.
It is safe to say that if you want to make a statement with your dessert wine, look towards South Africa. Even with detailed records available from around the eighties, the production of dessert wines in South Africa were largely unsung until the first vintages were ready of export and decant at the turn of this century.
From the Cape, to the rest of the World
Owing to the extended sitting periods needed to age, say, a vintage Port, and the fact that the average mildly interested wine consumer tends to stick with the vineyards and growing regions that they are familiar with, it has taken a fair while for dessert wines from the Cape – and their good reputation – to travel outwards from South Africa.
White blends regularly feature Chardonnay, Pinot Noir and Sauvignon grape varietals, and reds use Tinta Barocca, Touriga Nacional, Chenin Blanc and Shiraz.
With hot, seasonally warm and wet growing climates, and a hangover from French colonial influence, pudding wines from the Cape are very similar to French, both in their use of blending and also as to which grapes grow well in the clay-rich soil.
This is most apparent in both of their similar choice of vines and wide variety of Tawny ports and white-grape pudding wines as these all thrive well in the sun.
Find your favorite South African Dessert Wine
Port Varietals
Cape pink, Cape white and Cape Ruby are the main styles of Port which would be perfect for the dessert wine novice.
Aged up to six months, with the palette of the grapes are still very much apparent in the bottle's taste, it makes it easy to decide which wine to go for without spending a fortune.
White and Tawny Ports and Sherry
Although Cape white and Tawny ports are not as popular during winter months, the sunshine of South Africa is perfect for growing and bottling solid Ports and Sherries.
The Boekenhoutsklo of Noble Late Harvest is a perfect example of a Cape white which is ideal if you are looking for a dose of late-summer sunshine.
Tawny and Cape white wines are one to serve when entertaining fans of drier wines, as the rich, syrupy taste gives way to an unexpected freshly acidic aftertaste.
If you are after a sweeter, more traditional finish, the Buitenverwachting 1769 Muscat is the perfect choice for sweet white fans that prefer Semillon or Riesling when choosing pudding wine.
For red wine lovers, and as we move into the winter months, try a bottle of Adoro Mourvedre Natural Sweet. A perfect choice for novices, this is a perfect Ruby port to drink with lots of festive cheeses, and will stand up against a bottle of a similarly priced European alternative.
For those who are after something with a little more complexity, the De Krans The Espresso is a must. Fortified Port and with a mix of both rich, almost buttery sweetness, the Espresso won't fail to impress with its 50 percent proof, its Christmassy flavours and a rich palette featuring heavy hints cloves, cinnamon, coffee and a real kick as it is aged in tar-oaked casks until bottling.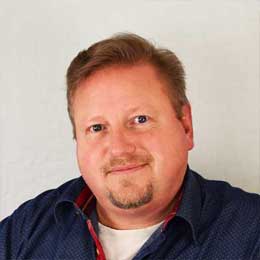 Michael Bredahl
Wine Writer
Michael is an online enthusiast, with a lot of knowledge about online marketing. Traveling around the world to hunt for the perfect wine. Latest on Sicily, where Etna has a huge impact on the taste, which is strong with a bitter aftertaste for the youngest wines, but older wines are fantastic. Drinking wine, and writing about them, are one the passions. Remember to drink responsibly 🙂