Chateau Barde-Haut
Going Green in Contemporary Chateau Barde-Haut
On a 17 hectare estate in the extreme east of the village of Saint Emilion, is the winery Chateau Barde–Haut.
The vineyard forms a natural amphitheatre and the soil is composed of clay on a layer of chalk.
Their cellar has been through major renovations to allowing gravity to do all the work so that the grapes are protected and taken care of in order to produce their wines.
The cellar is equipped with wooden and concrete vats as well as stainless steel tanks, infusing old and new technology but each grape is hand selected before it is sent into the fermentation process.
The history
Sylviane Garcin- Cathiard bought the estate in September 2000 and also owns a few more estates; Clos L'Eglise, Chateau Haut- Bergey and Chateau Branon.
This lover of wine comes from a Bordeaux family who own an estate of their own.
The renovations to cellar altered the appearance tremendously and it was complete in 2012.
The Vineyards and Winery
It consists of two Corten steel buildings that strive to be as green with a green roof, solar panels, filters to collect, clean and recycle the rain water and a small wind turbine to create lighting.
Chateau Bard- Haut was registered as a UNESCO World Heritage in 1999 and Saint Emilion has a lot of history with many of the estates in stone and the extremely picturesque landscapes that captivate.
The architects for this Chateau had the history and heritage in mind when they altered the building with a simple contemporary look to it with both rusty steel and stone.
The roads were also redesigned to allow for space.  Hot air pumps and insulation have been placed into the building and a wide plate glass window opens the area into a panoramic view centring on the valley of Saint Emilion.
The roof is structured so as to appear as though the building has been dug into the ground.
The look of the building is modern yet it blends in with the surrounding estates and it is also the first estate to "go green."
The vineyard has been replanted with 75% Merlot and 25% Cabernet Franc.  The estate is elevated on a limestone plateau and all of the wines are aged in new oak barrels for 18 months and the amount of oak varies depending on the character of the vintage.
Not only do they produce the Chateau Bard- Haut but they have a second wine, Le Vallon de Barde –Hout which produces 3500 cases per year.
The Wines
Now for Notes and Aromas of Chateau Bard- Haut
The 2014 Chateau Bard–Haut has the aroma of black cherry and Espresso with a sweet blueberry, cocoa and plum finish.
It consists of 90% Merlot and 10% Cabernet Franc, aged in 80% new French oak barrels for 18 months.
2013 has a 13% alcohol level and is a blend of 80% Merlot and 20% Cabernet Franc with aromas of fresh herbs and black cherries.
2012 has earthy liquorice, plum and coffee bean aroma with a sweet black cherry, cocoa and fennel finish.
2011 is a light ruby red wine consisting of 90% Merlot and 10% Cabernet Franc with an alcohol level of 13.5%.
This wine has aromas of earth, black cherry, anise and floral with an end note of blackberries.
One of the best valued wines in Saint Emilion is the 2010.  It is packed with liquorice, earth, Espresso bean and black cherry liquor aromas with a fennel, mocha and plum finish.
2009 Chateau Bard – Haut is a deep wine that is best after 5 years.  The aromas are of liquorice, black cherry, plum, coffee and smokey vanilla.
Cassis and truffle scents are what you will find in the 2008 bottle with a finish of black cherry, black raspberry and chocolate.
Chateau Bard- Haut Bordeaux Rive Droite is made in small tanks of thermo wood, cement and steel.
The wine is aged in 100% new French oak barrels for 18 months.  This wine has an intense and attractive colour with the distinct aromas of black fruits.
La Vallon de Barde–Haut is taken from vines that have not been subjected to herbicides and is aged for 16 months.
Layered with roasted figs and toasty vanilla with aromas of red currant, sweet spices and raspberry, this wine will not disappoint.
Visit Château Bard-Haut
In total Château Bard-Haut produces over 40000 bottles per year and with the estate being in the heart of the valley in Saint- Emilion, it would be a great place to visit and enjoy the panoramic view and the contemporary building that is a hidden gem in the heart of it all.
Wine production is not as easy as it sounds and the process is something to investigate, especially when it comes to going "green" as the process with collecting and filtering rain water as well as exploring the new aged cellar can be an educational one and for the wines with each bottle having a different character.
"Pour l'amour du vin," " For the love of wine" get yourself to Saint Emilion to discover the Chateau Bard – Haut where you can taste, feel and smell all that the wines have to offer.
Contact Information
Château Barde-Haut
Website: http://www.vignoblesgarcin.com/index.php?action=historique&ch=3&lang=en
Phone: +33 5 57 25 72 55
Find Château Barde-Haut on Facebook, Pinterest.
Address
Château Barde-Haut
Château Barde-Haut
33330 Saint-Christophe-des-Bardes Bordeaux, France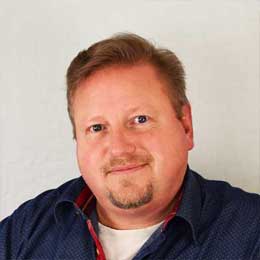 Michael Bredahl
Wine Writer
Michael is an online enthusiast, with a lot of knowledge about online marketing. Traveling around the world to hunt for the perfect wine. Latest on Sicily, where Etna has a huge impact on the taste, which is strong with a bitter aftertaste for the youngest wines, but older wines are fantastic. Drinking wine, and writing about them, are one the passions. Remember to drink responsibly 🙂