Château Boyd Cantenac
In south west France is a commune in the Gironde department of Acquitaine, situated near to the Capital Bordeaux, called Cantenac- Margaux.
Acquitaine borders Spain and the Atlantic Ocean where the Port city is known for its 18th century mansions, Gothic cathedral and thousands of vineyards in the countryside produce wines.
Located on the Route de Jean Faure is Château Boyd – Cantenac which was owned by a prominent family of Belfast traders that originated from Scotland and showed their presence from as early as the 17th century.
Jacques Boyd purchased the land in 1754 and gave the vineyard the name, "Cantenac."
The history
In 1806, an in- law of the family, John Lewis Brown bought the property and by 1855 Boyd- Cantenac was renowned for its capacity to produce wines of international class with over a century of experience.
The estate was then sold to an established family in the wine trade who were well known for their top Bordeaux estates, including Chateau Margaux.
In 1929 due to the "great depression" they were forced to sell several facilities and structures to their neighbour, who left them without a cellar and for a period of time, they had to make their wines in the cellars at Chateau Lascombes.
In 1932 the battle was over and they finally had to sell what was left of the estate to Pierre Guillemet, an experienced winemaker and the owner of Chateau Pouget.
The family continue on today with the 17 hectare Bordeaux wine vineyard of Boyd- Cantenac and Lucien Guillemet manages both the Chateau Boyd- Cantenac and the Chateau Pouget.
The Vineyards
The vineyard is planted with a density of 10000 vines per hectare and planted there is a blend of Cabernet Sauvignon, merlot, Cabernet Franc and Petit Verdot.
The vines are over 40 years old with the terroir of gravel and sand.
Vinification process is with various sized stainless steel vats and concrete tanks which are temperature controlled.
The wine is aged for 12 to 18 months in oak and some in new oak depending on the character of the vintage.
The second wine is taken from the original founder Jacques Boyd and the annual production of their wines is about 5000 cases per year.
The Wines
The wine that they are known for is the "Grand Cru Classe 1855 Margaux."
It is among the highest priced wines of Margaux and has been awarded with a score of 91/100 and many of the important critics have rated it very highly.
It is a deep red wine with a black centre, vanilla, spices and blackcurrant fruit cedar chest and cassis aromas ending on a crisp, fresh red berry note.
There are second wines at the estate with a mixed blend of grapes produced by young plants that can be enjoyed within five to twelve years after harvesting.
These wines are lighter than the first wines and need less time to mature, unlike the Grand Cru Classe that needs years of ageing before it can be enjoyed.
All of the second wines have a similar profile to the Margaux but do show different personalities.
Jacque Boyd is one of these wines and it was named after the original founder of the Chateau.
This is a soft, approachable wine with floral and strawberry aroma, cedar and dark fruit notes.
Josephine de Boyd – Cantenac is another one in this label and exhibits a deep plum to purple colour, with hints of liquorice, underbrush and blackcurrants.
La Croix de Boyd – Cantenac is a deep red wine with a generous bouquet, dominated by Smokey vanilla and forest fruits such as cherry and blueberry.
Clos Maucaillou is also produced by Chateau Boyd – Cantenac and the tiny vineyard is situated at the very bottom or base of the Margaux appellation.
It origins are from the 19th century and the wines are given the same care as the others on the estate.
This wine has been offered at the Moulin Rouge and Buckingham Palace.
This is a red velvet wine with flavours of liquorice and Balsamic and light toasted plum background.
Visit Château Boyd Cantenac
If you are planning a trip to France and you love wine then this is a fantastic way to find out just how much goes into a bottle, it is not about squashing grapes and then squeezing the juices into a bottle with a little drop of alcohol but it is about history, time and patience, harvesting with individuals paying great attention to detail when they select only the finest grapes.
Temperature controls and stainless steel vats along with a cellar and wooden barrels that age the wine in order for it to taste great when it hits our lips, is all part of a large process and that is only the half of it.
Climate and soil can give the vines character so that each bottle that is produced comes out with various tastes and each one can awaken our senses.
Château Boyd – Cantenac has a history and generations of knowledge and experience and this you can explore when you take a visit to the estate and feel each and every piece of history in the taste of their wine.
Contact Information
Château Boyd Cantenac
Website: http://www.boyd-cantenac.fr/
Email: [email protected]
Phone: +33 5 57 88 90 82
Find Château Boyd Cantenac on Facebook, Pinterest, Twitter or Google+.
Address
Château Boyd Cantenac
11 Route de Jean Fauré
33460 Cantenac Bordeaux, France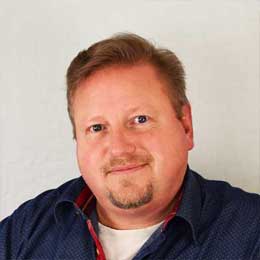 Michael Bredahl
Wine Writer
Michael is an online enthusiast, with a lot of knowledge about online marketing. Traveling around the world to hunt for the perfect wine. Latest on Sicily, where Etna has a huge impact on the taste, which is strong with a bitter aftertaste for the youngest wines, but older wines are fantastic. Drinking wine, and writing about them, are one the passions. Remember to drink responsibly 🙂