Château Cailleteau Bergeron
Passion, Ambition and a Wine Loving Family
With winemaking comes the love of wine and the passion that drives winemakers through the weather conditions, the time consuming efforts and then the end product which is worth the wait if it is given good feedback.
But this is not all that it is about when it comes to a glass as we sit and sip it slowly whilst enjoying the taste and appreciating the feeling that we get out of it.
There is a history behind every bottle and it is no different when it comes to the Chateau Bergeron.
Located in the well known wine lands in Aquitaine, is a commune called Mazion, which is a few kilometres north – east of Blaye in the heart of the Blaye Cotes de Bordeaux appellation.
An appellation is the geographical area where grapes are from and defined into what we see on the label.
Different areas have different appellations as the grapes in a certain area differ from the next commune.
The history
Located in the Mazion is Chateau Bergeron which has generations of winemaking experience that began as early as 1933 in the village around the church where Marie and Pierre Dartier had 2 hectares of vines.
In 1945 due to the Second World War, Marie was forced to look after the vines on her own and in 1965, her children took over and expanded the estate to 15 hectares of vines which they were successful with as they sold the wines in both France and Belgium but in 1973 it was extremely difficult to sell the wines when the Bordeaux trade underwent a crisis and the family then decided to bottle their wines at the estate.
In 1978 the Dartier family bought a further 4 hectare plot called La Magdeleine.
In 1989 Marie Pierre, their daughter decided to buy 3 oak barrels and aged the wine of that year in them as inspiration from her 30th birthday, this was a huge success which inspired the family to building a barrel cellar.
In 1992, their children Marie Pierre and her brother Charles Pierre Dartier came to work with their parents and Charles Pierre is the vineyard manager and cellar master with a diploma in oenology which he obtained in 1989.
Marie Pierre was a nurse, but came to the estate after doing a vineyard management course where she is now in charge of logistics, packaging and of course, welcome guests to do the taste tests.
In 1993 the brother and sister duo made a cuvee called Prestige DOz, taken from a plot with the same name planted by their grandparents after the Second World War.
They purchased an estate near the church in 1996 and this is where their first Clos Mansio was made.
In 2001 they broke down the old fermentation cellar and built a new one. The family purchased Chateau Perrin in 2008 and extended the building with a tasting room and a new cellar.
The Grand Reserve, which they consider to be the "Jewel in the Crown of Chateau Cailleteau Bergeron," was produced in 2010.
In 2013 they fulfilled a dream which was to make a cuvee without sulphites, which they did and also signed the Terra Vitis Charter, (wine farmers around the area that agreed to keep their grapes healthy and organic without pesticides and herbicides, documenting all their efforts.)
The Vineyards
Today the Dartier family and the Chateau Cailleteau Bergeron are known in over thirty countries around the world and they intend on building a new storage facility to hold the 70% export that they do.
The 50 hectare vineyard is located on a slope and consists of 80% red wine varieties and 20% white.
The clay, limestone and sand produce great wines such as Merlot, Cabernet Sauvignon and Malbec.
White wine varieties such as Sauvignon Gris and Sauvignon Blanc are planted on a sandy plateau.
From the Vineyard to the Lips
Chateau Cailleteau Bergeron consists of 80% Merlot, 10% Malbec and 10% Cabernet Sauvignon.  It is aged in oak barrels for 13 months and has a 14% alcohol level.  60000 bottles are produced per year and it is a woody wine with toasty aromas.
Chateau Cailleteau Bergeron Tradition consists of 90% Merlot and 10% Cabernet Sauvignon with the vines that are 25 years old.  It is a dark red wine with purple hints and aromas of blackcurrant and blueberry.  The flavours hint of vanilla and plum, aged in 100% oak barrels for two years.
Chateau Cailleteau Bergeron White Tradition consists of Sauvignon Blanc and Sauvignon Gris with a delightful aroma of tropical fruit and grapefruit.  It is a medium acidic wine with a similar taste of fruit on the tongue and is best served chilled.
Bergeron White aged in barrels, Bergeron Rouge with sulphites, Rose, Chateau Clos Mansio and Chateau Perrin, Chateau DOz Cuvee Prestige and Grand Reserve are the other wines on the list at Chateau Cailleteau Bergeron.
Visit Château Cailleteau Bergeron
With a good selection and a process of stainless steel vats and oak barrels, you will be able to visit and do a tour showing you how the wine is made from the very first step at the vineyard.
A taste test is the only way to find out how much has gone into the production of these fine wines and perhaps you will feel the history and passion whilst taking in the aromas and feeling the character of their wines as you sip it slowly and soak it all in.
Contact Information
Château Cailleteau Bergeron
Website: http://www.cailleteau-bergeron.com/
Email: http://www.cailleteau-bergeron.com/contact/
Phone: +33557421110
Find Château Cailleteau Bergeron on Pinterest or Youtube.
Address
Château Cailleteau Bergeron
24, Bergeron
33390 Mazion Bordeaux, France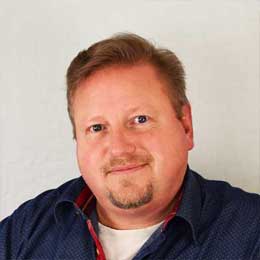 Michael Bredahl
Wine Writer
Michael is an online enthusiast, with a lot of knowledge about online marketing. Traveling around the world to hunt for the perfect wine. Latest on Sicily, where Etna has a huge impact on the taste, which is strong with a bitter aftertaste for the youngest wines, but older wines are fantastic. Drinking wine, and writing about them, are one the passions. Remember to drink responsibly 🙂