Château Dauzac
Preservation, Restoration and Estuary's at the Chateau Dauzac
France is not just about Paris and the Eiffel Tower, it is also about history and passion and of course the picturesque and quaint villages that you can experience in the countryside when visiting one of the regions that produce great wines and champagnes.
Tasting True Talent
Chateau Dauzac is predominantly Cabernet Sauvignon that offers an abundance of black cherry and blueberry fruits.
2005 Chateau Dauzac is a tannic and concentrated Margaux that needs to mature for another 5 years with the aromas of flowers, black and red plums, cassis, smoke and liquorice.
Chateau Labarde is a deep purple/ garnet wine with aromas of fruit and spice.
Aurore de Dauzac is a blend of Merlot and Cabernet Sauvignon with a rich balance and an intense fruity feel.
Labastide Dauzac is a wine that can be shared by all, not just wine enthusiasts as it is an elegant but young wine.
Visit Château Dauzac
As a visitor, you will be able to experience the tranquillity and peace that can be found in the grounds of the estate.
Perhaps whilst soaking it all in you might wish to get a taste of the character filled wines after a tour in the vineyards and the cellar.
Here you will be able to taste the exquisite wines before you head on to the mansion with its 18th century feel.
Who knows, it might inspire you to read up on your history after you feel the presence of the monks and the middle class with the past submerged into the modern and environmentally friendly present.
If this is still not enough for you then you can take a look at the honey extraction or you can enjoy a lunch with wine pairing at a picnic table.
History, architecture and beautiful vineyards are what you would expect when visiting the French Wineries. And what is better than going back to a time where wine, food and friends were of the utmost importance because as the saying goes, "Qui Vivra Verra" - "He who lives shall see".
Contact Information
Château Dauzac
Website: http://www.chateaudauzac.com/
Email: http://www.chateaudauzac.com/en/contact-us/
Phone: +33 5 57 88 32 10
Find Château Dauzac on Facebook, Instagram, Pinterest, Google+ or Youtube.
Address
Château Dauzac
1 Avenue Georges Johnston
33460 Labarde Bordeaux, France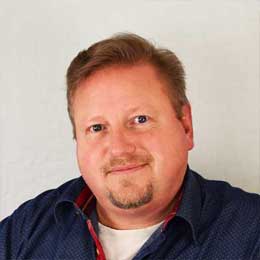 Michael Bredahl
Wine Writer
Michael is an online enthusiast, with a lot of knowledge about online marketing. Traveling around the world to hunt for the perfect wine. Latest on Sicily, where Etna has a huge impact on the taste, which is strong with a bitter aftertaste for the youngest wines, but older wines are fantastic. Drinking wine, and writing about them, are one the passions. Remember to drink responsibly 🙂