Château D'Issan
This is the story of a castle with a moat, drawbridge and a courtyard that served the wine for a Royal wedding between Eleanor of Aquitaine and King Henry 11 in 1152.
Wine Fit for Royalty
With an annual production of over 100 000 bottles, the 2015 vintage is the most special to the Cruse family as it was the 70th anniversary of their procurement of the estate in 1945.
The estate has various vintages of Chateau D'Issan and also has a second wine, Blason D'Issan which was only produced from 1995 onwards and they use fruits from their youngest vines for this wine.
The annual production for this wine is 120 000 bottles and it is aged for 13 to 16 months in oak barrels old and new.
Le Haut – Medoc D'Issan has an annual production of about 18000 bottles and is made from the vines that are 5 kilometres west of the estate.
Moulin D'Issan is taken from their Bordeaux Superior plots near to the Gironde estuary which is known for the limestone and clay soil.  The wine gets its name from the 17th century windmill that can be seen in the middle of the vineyard today.
2014 Chateau D'Issan is a full bodied wine with aromas of flowers, liquorice, cherries and black raspberries ending on a silky cherry note.
1990 Chateau D'Issan has the aromas of liquorice, truffles and earth ending on a fennel and roasted dark berry flavour.
2008 Blasson D'Issan has fresh black fruit, cedar and minty notes, medium bodied with a crisp balance of acidity.
2006 Blasson D'Issan Margaux is an elegant, restrained and pure wine with black fruits, cedar and smoky tobacco notes.
Visit Château D'Issan
Lionel Cruse, with the help of his son Emmanuel and the invested interests of Francoise and Jacky Lorenzetti have established Chateau D' issan into a passion filled and successful estate.
In a fairy tale setting with towers, moats and the medieval features that have been included in the French complimentary list of historical buildings.
Chateau D'Issan has a rich history and their wines are produced with passion and ambition but this can only be experienced once you have tried and tested it for yourself.
This is also a good way to feel like a royal as you drive down to the estate, roads surrounded by trees and a gate that opens up into a medieval time that will take you back centuries, making you feel as though you have been transported back in time to a place that is filled with splendour and riches that you can already see in the vineyards.
Contact Information
Château D'Issan
Website: http://www.chateau-issan.com/
Email: [email protected]
Phone: +33 5 57 88 35 91
Find Château D'Issan on Facebook, Instagram, Pinterest, Twitter or Youtube.
Address
Château D'Issan
Lieu-dit Château d'Issan
33460 Cantenac Bordeaux, France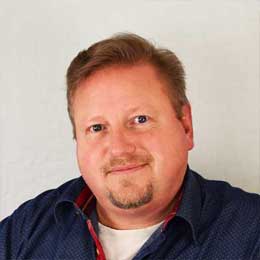 Michael Bredahl
Wine Writer
Michael is an online enthusiast, with a lot of knowledge about online marketing. Traveling around the world to hunt for the perfect wine. Latest on Sicily, where Etna has a huge impact on the taste, which is strong with a bitter aftertaste for the youngest wines, but older wines are fantastic. Drinking wine, and writing about them, are one the passions. Remember to drink responsibly 🙂