Château Goubau
From Belgium to Aquitaine for the Love of the Vine
At the highest point of the Bordeaux region of the Saint Philippe d'Aiguilhe plateau, in the recently renamed Cotes de Castillon Appellation.
Here on a small estate, is where you will find the Château Goubau with vineyards that are permanently exposed to the sun, but are gently cooled by the breeze which also evaporates the humidity, giving perfect conditions to the grapes growing here.
The Organic Taste Test
Chateau Goubau La Source 2010 is a dense ruby red wine with aromas of blackcurrant, blackberries and spices with hints of roasted flavours.
La Source has an annual production of 15000 bottles, 90/100 rating and has an ageing period of 9 to 15 months in new oak barrels.
Chateau Goubau has the aromas of black fruits and spices with smoky and toasted notes.
It has strong tannins but is soft and smooth.
There is an annual production of 10 000 bottles with an ageing process of 18 months.
This wine has won awards of gold and silver medals and it has also been given a rating of 94/100.
Chateau Goubau 2009 is a densely purple hued wine with aromas of cassis, black plums, violets and baking chocolate with end notes of currants, plums, berries, chocolate and spice.
Chateau Goubau Les Charmes has an annual production of 20000 bottles, consists of 95% Merlot and 5% Cabernet Franc.
It is a tender wine with beautiful expressions.
Le Rose de Goubau 2011 is made with juices from the grapes that are picked at dawn, with a slower and cooler fermentation process that enhances the aromas.
There is an annual production of 2500 bottles and it is classified as a Bordeaux Rose, consisting of 80% Merlot and 20% Cabernet Franc.
Visit Château Goubau
This beautiful and quaint chateau is a delightful place to visit not only for the setting up on the plateau, but for the interesting wine selection that takes such precision to produce.
And if that is not enough, then you can do the tour and see the latest technology as well as the hard labour that goes into the passion at Château Goubau.
Contact Information
Château Goubau
Website: http://www.chateaugoubau.eu/
Email: http://www.chateaugoubau.eu/contact-us.aspx
Phone: +33 5 57 40 27 16
FInd Château Goubau on Facebook.
Address
Château Goubau
78, Gerbaÿ
33350 Gardegan-et-Tourtirac Bordeaux, France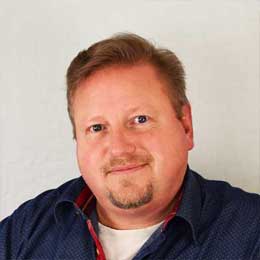 Michael Bredahl
Wine Writer
Michael is an online enthusiast, with a lot of knowledge about online marketing. Traveling around the world to hunt for the perfect wine. Latest on Sicily, where Etna has a huge impact on the taste, which is strong with a bitter aftertaste for the youngest wines, but older wines are fantastic. Drinking wine, and writing about them, are one the passions. Remember to drink responsibly 🙂