Wines from Château Haut–Bailly
Saving the Original Bordeaux Vines in the Story
Château Haut–Bailly has a history of vines that were cultivated as far back as the 1460's when the land was then known as the "Pujau".
This translates to "small height" emphasising its topography and terroir.
The Pessac Leognan is in the northern part of the Graves which is known for its fantastic terroir and the production of red and white wines.
The Wines
The chateau does mostly red wines and has 3 different cellars for the ageing process done in barrels.
Along with the vintages produced by the chateau, Haut – Bailly has their Grande Cru Classe wine; Chateau Haut – Bailly, Rose de Haut- Bailly, La Parde Haut – Bailly, a third wine, Chateau Le Pape produced in 1967 as a second wine and Pessac – Leognan, named after the estate purchased in 2012.
Wines that have Stood the Test of Time
2014 Chateau Haut- Bailly has the aromas of slow smoked plum, anise and black cherry liquor with a dark blackberry and plum finish
2012 La Parde de Haut – Bailly is a medium bodied wine hinting tobacco, cherry and oak
Rose de Haut – Bailly has been around since 2004 and is a lively and seductive 100% Cabernet Sauvignon Rose blend.
Visit Château Haut–Bailly
If you love wine and the history of the vines then this is a great place to see how determination and passion led to the development of the original Bordeaux wines and you are able to do a guided tour of the vineyards where you will get to see the 120 year old vines that are still used today, you could probably have a taste experience and if you get too tired then you are able to stay over and soak up the entire history of the Chateau Haut – Bailly.
Tours and Events
Read more about vineyard tour.
Contact Information
Château Haut–Bailly
Website: http://www.chateau-haut-bailly.com/
Email: [email protected]
Phone: +33 5 56 64 75 11
Find Château Haut–Bailly on Facebook, Instagram, Pinterest, Twitter, LinkedIn or Google+.
Address
Château Haut–Bailly
103 Avenue de Cadaujac
33850 Léognan Bordeaux, France
chateau-haut-bailly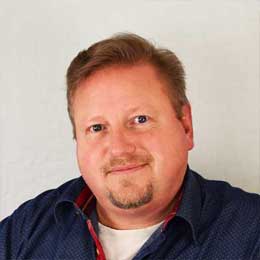 Michael Bredahl
Wine Writer
Michael is an online enthusiast, with a lot of knowledge about online marketing. Traveling around the world to hunt for the perfect wine. Latest on Sicily, where Etna has a huge impact on the taste, which is strong with a bitter aftertaste for the youngest wines, but older wines are fantastic. Drinking wine, and writing about them, are one the passions. Remember to drink responsibly 🙂