Château La Cabanne
Fire, Ambition and Ancient Vines
Pomerol is a wine growing commune within the Libournais or right bank in Bordeaux, France.
There is not much of a village here and the entire place is 4 kilometres long and 3 kilometres with a church and vineyards that surround it.
The Wines
They have two wines; Chateau La Cabanne which has an annual production of 2500 cases and they also produce a second wine; Domaine de Compostelle.
With the magical essence of the terroir on the plateau with nothing but an authentic and antique church in the middle of it all, this is an estate that has ambition and courage that has endured for centuries and the proof is in the wines that are produced at Chateau La Cabanne.
Chateau La Cabanne; the label dressed with a family crest is a bright, spicy and fresh wine with aromas of earthy red fruits
2009 Chateau La Cabanne has aromas of black raspberries, strawberries and herbs finishing with an end note of cherry.
Domaine de Compostelle Pomerol the second wine from the chateau is a deep ruby colour with purple overtones and aromas of cherry, blackberry and liquorice, ending on a vanilla and a raspberry note.  It consists of 15% Cabernet Franc and 85% Merlot
2013 Chateau La Cabanne is a medium bodied wine with aromas of bright red fruits, spices and herbs
2005 Chateau La Cabanne is filled with coffee and blackberry aromas with a coffee bean and fruity aftertaste.
Visit Château La Cabanne
Chateau La Cabanne is not only a vineyard, but is set in the 18th century with oil paintings of the ancestors that smile as you sip the wine that was produced almost 200 years ago.
The furniture in the chateau is of museum quality with antiques and family heirlooms also present.  This is a magnificent setting to taste the wines from the estate.
Located in the Graves of the western slopes of the upper terrace on the plateau, Chateau La Cabonne is in the appellation where the soil is known for its rich mineral content and with the clay and gravel soils possessing a rich concentration of iron and sand, the vines are given power to create character filled wines with whispers from the past.
A quaint little place to explore and enjoy as you take in the history of a place that continued on after a blazing fire that almost ended the vines ancestral trail, this is a destination that is set to take you to another level when you close your eyes and slowly feel your senses taking action with the taste, feel and smell of everything that the Estager family have to offer.
Contact Information
Château La Cabanne
Website: http://www.estager.com/
Email: [email protected]
Phone: +33 5 57 51 04 09
Find Château La Cabanne on Facebook, Google+ or Youtube.
Address
Château La Cabanne
2 Chemin de la Cabanne
33500 Pomerol Bordeaux, France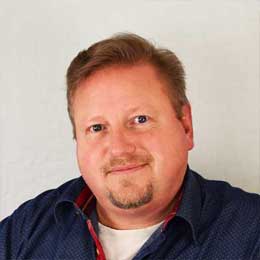 Michael Bredahl
Wine Writer
Michael is an online enthusiast, with a lot of knowledge about online marketing. Traveling around the world to hunt for the perfect wine. Latest on Sicily, where Etna has a huge impact on the taste, which is strong with a bitter aftertaste for the youngest wines, but older wines are fantastic. Drinking wine, and writing about them, are one the passions. Remember to drink responsibly 🙂