Château Lafon-Rochet
The Story of a Dowry and a Yellow Chateau Lafon–Rochet
A fantastic thing about wine making and wineries is that there is so many stories and a history that go beyond the art of winemaking.
It is not just in the taste of a good wine, with its silky layers surrounding your glass, but with every sip that is taken, a character built through the vines and the trail that leads to the production of each and every bottle.
The Château Lafon – Rochet Wines
Chateau Lafon – Rochet has two wines and the first wine is Lafon – Rochet, second is Les Pelerins de Lafon Rochet and Les Secrets de Lafon Rochet.
Now that we know the history and the diversity that is in the production of the wines, let us explore the tastes that have centuries of knowledge behind it.
Chateau Lafon – Rochet 2013 is 30% Merlot and 70% Cabernet Sauvignon with a red fruity personality and aromas of black fruit, made with the grapes from their oldest vineyard.
1990 Chateau Lafon – Rochet has aromas of tobacco, cherry, spices, stone and earth with rustic notes and it is a fully matured and medium bodied wine.
Les Pelerins de Lafon Rochet 2010 is the second wine in the Lafon Rochet collection.  2009 was the best grape growing season in the Medoc region since the 1950's which makes this a good bottle with a good year.
This wine has lilac, plum and cherry notes with a chalky edge.
Visit Château Lafon – Rochet
A visit to this bright and colourful chateau is a fantastic idea.
With the history and the generations of knowledge and enthusiasm that can be tasted in the wines on the guided tour whilst you appreciate the reconstruction of the vines into what you can feel today as you tickle your taste buds in the cellars of the Chateau Lafon – Rochet.
Contact Information
Château Lafon-Rochet
Website: http://www.lafon-rochet.com/
Email: [email protected]
Phone: +33 5 56 59 32 06
Find Château Lafon-Rochet on Facebook, Instagram, Pinterest, Twitter, LinkedIn or Google+.
Address
Château Lafon-Rochet
Route de Blanquet
33180 Saint-Estèphe Bordeaux, France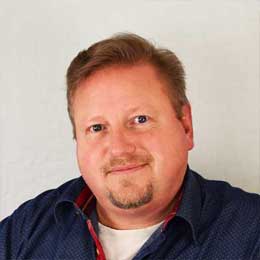 Michael Bredahl
Wine Writer
Michael is an online enthusiast, with a lot of knowledge about online marketing. Traveling around the world to hunt for the perfect wine. Latest on Sicily, where Etna has a huge impact on the taste, which is strong with a bitter aftertaste for the youngest wines, but older wines are fantastic. Drinking wine, and writing about them, are one the passions. Remember to drink responsibly 🙂