Château Leoville Poyferre
16th Century History combined with Innovation at the Prestigious Chateau Leoville Poyferre.
The prestigious estate of Leoville Poyferre dates back to 1638 when Jean de Moytie owned a vineyard and was one of the first to produce wines in Bordeaux and it the estate stayed in the family for 100 years until the Gascq family bought it and renamed it Leoville.
The history of Château Leoville Poyferre
The prestigious estate of Leoville Poyferre dates back to 1638 when Jean de Moytie owned a vineyard and was one of the first to produce wines in Bordeaux and it the estate stayed in the family for 100 years until the Gascq family bought it and renamed it Leoville.
The Leoville Estate was one of the front runners in vineyard management but their techniques seemed a little odd to other winemakers, even though some of it is still used today.
By the time Alexander Gascq died he had obtained more than 200 hectares of vineyards, making Leoville the largest vineyard in Bordeaux.
The property was divided in 1840 and Gascq's son and daughter inherited a share but the sister passed down her share to her daughter who was married to Baron Jean – Marie Poyferre de Ceres.
The vineyards were separate but the buildings remained a unit which is a very rare thing in the Medoc region and it is like that today.
In 1855 Baron Poyferre, fought mildew until 1863 and finally decided to sell Leoville Poyferre two years later to bankers and wine merchants Lalande and Erlanger.
Lalande held the reins for twenty years and then passed the estate on to his son in law Edouard Lawton in 1866 with the wines bearing his coat of arms, "demi wolf" which can be seen on the bottles today.
In the 1920's the Cuvelier family who were wine merchants bought both Chateaux Leoville Poyferre and Moulin Riche from the Lawton family with the both becoming references for the Saint Julien appellation.
By 1947 Paul Cavalier continued to run the merchant company whilst his brother Max established a trading company in Bordeaux where he was closer to the vineyards making it easier to facilitate procurement and distribution as they had their neighbour running the estate.
As they did not have a chateau one of the family members designed one with two small towers on both sides but this was changed in 2014 as the building was modernised and new facilities were added.
Didier Cuvelier was the first family member to run the estate after training and studying accounting before he learned and took an interest in wines and with the help of his teacher Emile Peynaud became a winemaker on the estate, making the chateau a desirable one in the region.
The Winery and Vineyards
The vineyards were replanted with a 19 year plan and trellises were added along the vines and the vineyards expanded to 80 hectares with varietals of 65% Cabernet Sauvignon, 25% Merlot, 8 % Petit Verdot and 2% Cabernet Franc with a terroir of gravel and limestone.
The vat rooms were renovated and large vats were replace with new stainless steel double skin vats as well as underground pipes that can transport the wine from the tanks to the barrels.
The grapes are sorted by hand on tables and then destemmed, sorted again and then crushed.  Each parcel from each plot is vinified separately in one of the 56 stainless steel vats.
Malolactic fermentation takes place in the barrel and the wines are aged in 75% new oak French barrels for 18 to 20 months before they are bottled.
The Wines

The production of Leoville Poyferre has an annual production of 20000 cases of St Julien and stands out as a prestigious and elegant wine that has been consistent.
Their Bordeaux wine offers round, silky tannins with elegant textures and the ability to age.
Château Leoville Poyferre produces three wines and they are distinguished with a good reputation among the connoisseurs.
The main production is the Chateau Leoville Poyferre has a production of 184 860 bottles annually and consists of 62% Cabernet Sauvignon, 32% Merlot and 6% Petit Verdot with aromas of cassis and blackberry ending on dark red skinned fruits
1905 Chateau Leoville Poyferre has a pale rose hue with hints of tobacco and strawberry in a subtle bouquet ending on a light cherry note. This 108 year old wine has been acknowledged by critics but their comments were that it was not an overwhelming wine but an honour to taste it
2014 Moulin Riche comes from vines in the Saint Julien Appellation that were bought by the Cuveliers in 1920 and was once the second wine but has moved up from there as it has been rated as a very classy wine.  With a dark ruby red hue and aromas of ripe red fruits with a hint of liquorice you cannot go wrong with this consistent wine
2012 Pavillon De Leoville Poyferre is considered the second wine of the Chateau and is made from younger vines, is refined consisting of 78 % Cabernet Sauvignon and 22% Merlot with a deep garnet colour and purple undertones this wine has aromas of black forest fruits, green pepper and cherries with hints of toasty oak.
Visit Château Leoville Poyferre
A tour of the prestigious Château Leoville Poyferre will allow you to discover the vineyards and the amazing terroir, the history of how it all began and a visit through the vat house and barrels cellars with interesting information on how it is all produced and it ends off with a tasting of the fine and elegant wines that have been innovatively created by Max and his team of winemakers.
Tours and Events
Read more about the events, wine tasting, vineyard tour.
Contact information
Château Leoville Poyferre
Website: http://www.leoville-poyferre.fr/en/
Email: [email protected]
Phone: +33 (0)5 56 59 08 30
Find Château Leoville Poyferre on Facebook, Instagram, Pinterest, LinkedIn or Youtube.
Address
Château Leoville Poyferre
38 Rue de St Julien,
33250 Saint-Julien-Beychevelle, Bordeaux, France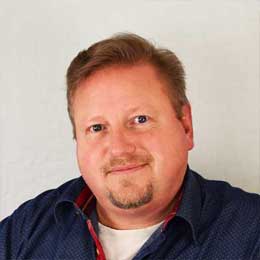 Michael Bredahl
Wine Writer
Michael is an online enthusiast, with a lot of knowledge about online marketing. Traveling around the world to hunt for the perfect wine. Latest on Sicily, where Etna has a huge impact on the taste, which is strong with a bitter aftertaste for the youngest wines, but older wines are fantastic. Drinking wine, and writing about them, are one the passions. Remember to drink responsibly 🙂