Château Margaux – Margaux
Since this wine was drawn from a great vintage, alluring attributes are very visible. Its deep, dark color wraps its core, which makes it more persuading.
Margaux gives way to magnificent floral aromas where spicy hints are combined with cocoa. The layers of violets, dried rose petals, sweet spices and dried red currant fondle the palate.
The silky tannins, fine line acidity and a long persistent finish complete the tasting notes and contributed a lot to the wine's stand in the wine industry.
Information about Château Margaux – Margaux
Brand name: Château Margaux Margaux
Wine name: Margaux
Country: France
Region: Margaux
Website: Chateau Margaux
Tasting Notes
Tint: Dark, deep garnet ruby color
Aromas: Magnificent and floral
Aroma hints: Spicy hints with cocoa
Flavor: Violets, dried rose petals, sweet spices and dried red currant
Flavor finish: Long and persistent
Tannins: Silky
Acidity: Fine line
Food pairings: Beef, lamb, game dishes and poultry
Grapes: Bordeaux blend
Bottle size: 75 cl
Image:
Château Margaux – Margaux 2012
Awards
LE GUIDE HACHETTE DES VINS, Recognition won: 3 Stars Coup de Coeur
Château Margaux – Margaux 2011
Awards
LE GUIDE HACHETTE DES VINS, Recognition won: 2 Stars Coup de Coeur
Château Margaux – Margaux 2010
Awards
LE GUIDE HACHETTE DES VINS, Recognition won: 3 Stars Coup de Coeur
CONCOURS DE BORDEAUX VINS D'AQUITAINE, Recognition won: Bronze
Château Margaux – Margaux 2009
Awards
LE GUIDE HACHETTE DES VINS, Recognition won: 3 Stars Coup de Coeur
Château Margaux – Margaux 2008
Awards
LE GUIDE HACHETTE DES VINS, Recognition won: 3 Stars Coup de Coeur
Château Margaux – Margaux 2007
Awards
LE GUIDE HACHETTE DES VINS, Recognition won: 2 Stars Coup de Coeur
Château Margaux – Margaux 2006
Awards
LE GUIDE HACHETTE DES VINS, Recognition won: 3 Stars Coup de Coeur
Château Margaux – Margaux 2005
Awards
LE GUIDE HACHETTE DES VINS, Recognition won: 3 Stars Coup de Coeur
Château Margaux – Margaux 2004
Awards
LE GUIDE HACHETTE DES VINS, Recognition won: 3 Stars Coup de Coeur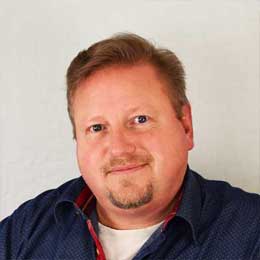 Michael Bredahl
Wine Writer
Michael is an online enthusiast, with a lot of knowledge about online marketing. Traveling around the world to hunt for the perfect wine. Latest on Sicily, where Etna has a huge impact on the taste, which is strong with a bitter aftertaste for the youngest wines, but older wines are fantastic. Drinking wine, and writing about them, are one the passions. Remember to drink responsibly 🙂
Article Review
Reviewer
Review Date
Reviewed Item
Château Margaux Margaux Wine Review
Author Rating