Château Mouton Rothschild
… from Second to First with Determination
The Rothschild family began their career in wines as merchants in the 1700's and their sons were sent off to have careers of their own, which was extremely successful, leading them to want to buy a chateau of their own where they could make and distribute their own wines.
In 1853 Baron Nathaniel Rothschild, bought a Château Brane Mouton on an auction at Pauillac, in the heart of the Medoc.
He changed the name according to tradition and the estate became known as Château Mouton Rothschild and during that same period the Bordeaux region began to flourish with the classification system coming into place as a great name for the French wines but his estate was classified for second growth wines.
The History
The Baron's methods and wine making traditions seemed rather radical to those that had been winemakers for years before, but it was he who has influenced that same winemaking technique that is still used today.
Within two years Rothschild began to bottle all of his wines on his own estate and hired someone to create the label that is seen on the bottles today, but he needed more space for the bottles and built the "Grand Chai."
He also bought the neighbouring vineyards as they had a négociant firm that came with it and this later became Baron Philippe de Rothschild S.A. and also bought a third property to add to their holdings.
Philippe created a branded wine that could be sold around the world at an affordable price after three bad vintages, naming it Mouton Cadet which was used as the second wine for the estate.
The classification system gave Baron Philippe a second growth classification but he was determined to have it changed and believed that he could.
The first bottles of wine that were produced after the success of Mouton Cadet were labelled with a "V" and famous artists would present art on the bottles leading it to become very popular giving his wines a new birth.
His determination gave him the classification that he wanted and Chateau Mouton Rothschild became a Premier Cru Classe or first growth classification.
In 1973 the wines of the estate had proudly branded on their labels, "Premier je suis, second je fus, Mouton ne change" which translates to "First I am, second I was, I Mouton do not change."
In 1988 Baroness Philippine an actress who was familiar with her father's work took over the family business and continued on to what it is today as she and her children have brought the family business into the 21st century.
The Vineyards
Gravel, clay, sand, rocks and limestone soils are the terroirs that produce the vines for their Chateau Mouton Rothschild vineyard and it consists of 90 hectares with 80% Cabernet Sauvignon, 16% Merlot, 3% Cabernet Franc and 1% Petit Verdot. The vines are as old as 40 years, but they do have some that were planted over 100 years ago.
The Mouton Rothschild Vineyard is located on the Mouton Plateau with deep gravel and limestone soils with a natural drainage that is brought on by points of the vineyard rising above sea level and it dates back to the Roman times.
The grapes are hand- picked and placed in open baskets and then de- stemmed before they are sorted on vibrating tables and the best ones are transferred into mobile bins by gravity into fermentation vats.
The Winemaking Process and the Winery
The fermentation vats consist of both steel and wood in different sizes, but the majority of them are made from oak and have a transparent stave for the vinification process to be monitored.
Once the fermentation process is complete, the wines are aged in new oak barrels with topping up and egg white fining for 20 months before they are taken from the Grand Chai to the second year cellars where it is left to stay cool.
Built on two levels linked on metal pillars, the vat room consists of 44 wooden vats and 20 stainless steel vats and the Grand Chai is 100 metres long and 25 metres wide being able to hold 1000 casks and was made in 1926.
The Wines that Never Changed
There are three wines that Chateau Mouton –Rothschild produces and they have a third wine produced in the Napa Valley in California as well as a wine in Chile.
Chateau Mouton – Rothschild is a dark wine with aromas of liquorice, spice, tobacco and ripe red fruits with red, black and blue fruits in the blend
Le Petit Mouton de Mouton Rothschild has a very spicy, floral, tobacco and caramel bouquet made from grapes from the younger vines in the first growth vineyard
Aile D' Argent 2015 is a grapefruit, lemon peel, vanilla bean and green apple wine with an added bonus of the Muscadelle as it was harvested earlier than usual.
Visit Château Mouton Rothschild
A visit to the estate takes you on a journey through the vineyards, cellars and a guided tour where you can explore the Zen gardens and the Grand Chai or you can take a look at the art and antiques that have been collected in the old barrel hall, but whatever you choose to do, the ambition of Baron Philippe can be seen around the estate and might encourage you to do what it is that you want to do.
Contact information
Château Mouton Rothschild
Website: http://www.chateau-mouton-rothschild.com/
Phone: +33 (0)5 56 73 21 29
Find Château Mouton Rothschild Facebook, Pinterest, LinkedIn, Google+ or Youtube.
Address
Château Mouton Rothschild
Le Pouyalet,
33250 Pauillac, Bordeaux, France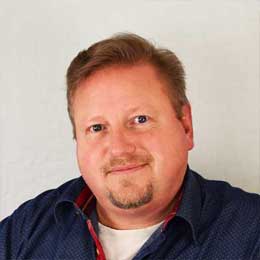 Michael Bredahl
Wine Writer
Michael is an online enthusiast, with a lot of knowledge about online marketing. Traveling around the world to hunt for the perfect wine. Latest on Sicily, where Etna has a huge impact on the taste, which is strong with a bitter aftertaste for the youngest wines, but older wines are fantastic. Drinking wine, and writing about them, are one the passions. Remember to drink responsibly 🙂