Château Pouget
The Chateau without a Chateau, Built with Passion and Succeeding in Receiving the Grand Cru Classe Classification, Chateau Pouget.
This 17 hectare estate is located in Cantenac, in the Gironde department of Aquitaine, France and is one of the very few estates that do not have an actual chateau in accordance with the 1855 Grand Cru Classe classification system, created by Emperor Napoleon where he rated the wines according the location and the chateau as well as the quality of the vineyards.
In the Cellar
Chateau Pouget is the personification of Margaux wine, with the grace and style of a perfectly ripe Cabernet Sauvignon, blended with red and black fruit, possessing a depth and finesse.
It is a 4th Grand Cru Classe wine and has a production of 3000 cases per vintage per year.
With a beginning centuries ago, there are no limits to what the Chateau Pouget will come up with, especially as they strive to achieve the best vintages with the careful and meticulous farming methods and the cellar masters and time old knowledge that has been passed down from generation to generation.
2009 Chateau Pouget was made when the summer in France was named one of the best years as the heat was not excessive.
This wine is uncomplicated and easy to drink
2010 Chateau Pouget has a floral and blackberry character with a fresh round end note.
Visit Château Pouget
Visiting the chateau is a must do on your list as there are so many interesting facts to learn about when going on a tour.
Not only for the process and production but to hear people who are passionate and ambitious enough to have succeeded through the centuries, whilst maintaining the classification of a good wine, even though there was no château to begin with.
Contact Information
Château Pouget
Website: http://www.chateau-pouget.com/
Email: [email protected]
Phone: +33 5 57 88 90 82
Find Château Pouget on Facebook, Pinterest, Twitter or Google+.
Address
Château Pouget
Route de Jean Faure 11
33460 Cantenac Bordeaux, France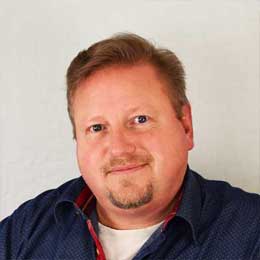 Michael Bredahl
Wine Writer
Michael is an online enthusiast, with a lot of knowledge about online marketing. Traveling around the world to hunt for the perfect wine. Latest on Sicily, where Etna has a huge impact on the taste, which is strong with a bitter aftertaste for the youngest wines, but older wines are fantastic. Drinking wine, and writing about them, are one the passions. Remember to drink responsibly 🙂