Chambolle-Musigny Wine Region, France
Exotic Chambolle-Musigny Wines from the Sub-Region of Burgundy
The French village called 'Chambolle-Musigny' is located in the 'Côte de Nuits' sub-region of Burgundy, France.
Some of you might have heard about the exotic 'Chambolle-Musigny' wines, and it is definitely worth knowing about the great-tasting Chambolle-Musigny.
If you are a wine lover, you must try to taste these at least once.
So, where do you get these wines? What's so special about these Chambolle-Musigny wines?
Read more about the Chambolle-Musigny Wine Region
From where do we get Chambolle-Musigny Wines?
Chambolle-Musigny is the AOC designation that represents the wines that are being produced in the French village called 'Chambolle-Musigny'.
This village is located in the 'Côte de Nuits' sub-region of Burgundy.
Although this region is relatively small with a population of <400 this is found to have a historic reputation for the high-quality wines produced here.
Originally, these wines were known by the name 'Chambolle' alone. 'Musigny', which represents the name of the region's prize-winning vineyard, was added to the designation only during the year 1882.
What kind of Wines can be found here?
Right from the creation of this AOC in the year 1936, the red wines are the primary kinds that can be found here.
With a total of 152.23 hectares of vineyard surface, the region is producing around 6,044 hectolitres of wine every year.
This quantity corresponds to more than 800,000 bottles of wine.
Although the production is huge, we can find that only one grape variety is predominant in Chambolle-Musigny wines. It is the 'Pinot noir' red grape variety.
As per the appellation laws, Pinot Noir should constitute a major portion in Musigny red wines.
The following grape varieties can be used as accessory varieties but only up to 15%:
Chardonnay
Pinot blanc
Pinot gris
How will be Chambolle-Musigny Wine Grapes and Wines?
In general, the whole Chambolle-Musigny region can be grouped as Premier crus and Grand crus.
This region has a total of 25 vineyards under Premier crus category and two under Grand crus category.
For the grapes to the wine producing centres of this wine region, they must reach a maturity of 10.5% potential alcohol (minimum level) in the case of village-level wines and at least 11.0% potential alcohol for premier cru wines.
Among the Premier crus vineyards, Chambolle-Musigny Premier Cru Les Amoureuses is considered as the best and the wines from this vineyard is found to be available at prices that are comparable to Grand crus wines.
Followed by Les Amoureuses, Les Charmes vineyard acquires the second place as the best vineyard in this AOC.
A classic Chambolle-Musigny wine is found to be more powerful. However, it will also be refined, as well as perfumed, due to the stability in its richness and elegance.
In general, wines from the Chambolle-Musigny wine region will be referred to be the most feminine wines.
This is because; these wines would have more floral elegance overpowering its strength.
How is Climate Supporting the Vineyards and Wine Growth?
The climate is very important in the growth of wine grapes, and Chambolle-Musigny has perfect climatic conditions in this regard.
Throughout the region, we can find a continental type of climate with higher levels of seasonal and diurnal temperature differences.
These climatic conditions are helping the vineyards by establishing balanced acids and sugars in the Chambolle-Musigny wines.
Besides climate, I would say that the Musigny's advantage is derived from its soil. The soils in this region are found to be richer in iron thus imparting ripeness and richness in the resultant wines.
Also, the soils here are rich in calcium carbonate levels, which are known to give an outstanding concentration and strength to the wines.
These two factors combined are responsible for the growth of perfect Pinot Noir grapes here.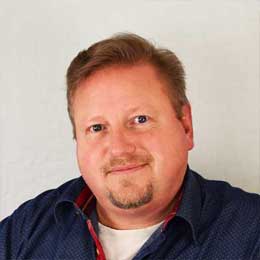 Michael Bredahl
Wine Writer
Michael is an online enthusiast, with a lot of knowledge about online marketing. Traveling around the world to hunt for the perfect wine. Latest on Sicily, where Etna has a huge impact on the taste, which is strong with a bitter aftertaste for the youngest wines, but older wines are fantastic. Drinking wine, and writing about them, are one the passions. Remember to drink responsibly 🙂
Read also about other Wine Regions