Wine from Domaine Chanson
The Fortress that Divided the Winemakers from the King at Domaine Chanson
Located in the heart of Cotes de Beaune, the historical centre of Burgundy, France is a Domaine Chanson with its bold and brave history this winery is one of the most historic wine producers of Burgundy, founded in 1750 by Alexis Chanson.
An amazing attribute to the estate is the Bastion, which is one 6 fortresses that formed part of a wall surrounding the city of Beaune that was created in the 15th century by the first Dukes of Burgundy.
Bastion de l'Oratoire was built to separate the unruly and disobedient wine makers and the wealthy that did not want to be attached to France after revolts, but King Louis X1 took possession of Beaune and separated the winemakers even though by then vineyards were in full swing and contributed to the growing economy.
Read more about the history of Domaine Chanson
The History
Simon Verry, a wine negociant, founded, a house of Burgundian wines and was allowed to use the Bastion to house his wines with Alex Chanson being the headmaster of the house.
Two centuries later Chanson family, who already owned a few vineyards in the region, took possession of the Bastion and Alex built two more levels to the fortress and by 1826 the Bastion had reached its final shape.
The wines were successful and the Chanson family continued to expand their purchases of vineyards, but by the 1980's the quality of their wines deteriorated and the business was in need of some help. Bollinger a Champagne icon invested and took over in 1999.
The vineyards
Since 2000 the vineyards were run organically without the use of fertilisers and herbicides and the winery was modernised and Chanson is now one of the largest owners of Beaune premier cru vineyards.
Chanson own 111 acres in Burgundy, 62 acres are in Beaune, including their monopoly Clos des Feves, Clos des Mouches and Corton Vergennes.
They harvest the grapes and vinify the wines for both the estate and their other holdings in 100% whole clusters for both red and white wines in their facility on the outskirts of Beaune with ageing has taken place in the famous Bastion.
The tower of the Bastion has 8 metre thick walls and four levels with a vat structure and oak casks that house the white wines and the constant temperature and humidity is what makes it a great cellar.
The first three floors house red wines and the fourth floor keeps the white wines which are aged perfectly in this environment.
Notes on "Their Book of Wines"
Domaine Chanson has a list of wines that have been recorded and sold throughout the world and a few of them are no longer available.
Alex Corton consists of 100% Pinot Noir and is a ruby red wine with purple reflections and aromas of plum and black berries mixed with spice and vanilla.
The vintage of this wine includes the years of 2001, 2005, 2006, 2008 and 2011 from the vineyard in Corton Hill consisting of clay and limestone soils.
Auxey Duresses 2012 consist of 100% Pinot Noir and is from the centre of the Cotes de Beaune with aromas of fresh red currant, spices and floral fragrances.
Beaujolais Villages consist of 100% Gamay with the soils of the vines consisting of granite. It is a ruby red wine with purple hints and aromas of fresh red berries mixed with spice.
The Beaune collection consists of 11 bottles and most of them come from vineyards that have clay, limestone, gravel or sandy soils.
Clos de Mouches Beaune 1er Cru Pinot Noir comes from vineyards consisting of Marl and sandy yellow limestone soils. This dark ruby wine has aromas of strawberries, cherries and spices.
Bonnes Mares Grand Cru has vintages in 1999, 2006, 2007, 2008 and 2013 with its Bright ruby colour this wine has aromas of intense cherry and raspberry with toasted brioche and spices.
Bourgogne collection consists of 7 wines, all from clay and limestone vineyards with the exclusion of 1.
Bourgogne Aligote comes from vineyards consisting of silt and chalk with 100% Aligote. This wine is pale gold in colour with aromas of herbs and minerals ending on a crisp note.
The impressive list continues almost endlessly with these:
· Brouilly has one bottle,
· Chablis consists of 9 bottles all Chardonnay
· Chambolle Musigny is a Pinot Noir
· Chassagne Montrachet consists of 4 bottles with three Chardonnay and 1 Pinot Noir
· Corton consists of 3 bottles and they also have Cote de Beaune Villages
· Cote de Nuits Villages, Criots Batard Montrachet, Fleurie, Gevrey Chambertin with 6 bottles,
· Givry, Macon with 3 bottles
· Marsannay, Mercurey, Meursault with 4 bottles all Chardonnay
· Montagny with 2 bottles
· Monthelie also consisting of 2 bottles
· Morgon, Moulin a Vent, Nuit St Georges with 3 bottles
· Pernand Vergelesses with 4 bottles
· Pommard consisting of 3 bottles
· Pouilly Fuisse, Rully, Puligny Montrachet with 4 bottles
· Saint Aubin with 2 bottles
· Saint Veran, Santenay with 2 bottles
· Vire Clesse, Volnay with 2 bottles
· Savigny les Beaune consisting of 3 bottles
· Vosne Romanee with 2 and Vougeot.
Visit Domaine Chanson
As a visitor, you are able to go into the Bastion and look through each level until you reach the top of the tower where you have a panoramic view of the vineyards and the town.
You will also get to feel the history and the battle that brought the winemakers into centuries of success with their unity and desire to produce wines.
If that is not enough, then you could always take a walk through the state house after a taste test that will torment your taste buds.
Contact information
Domaine Chanson
Website: http://www.domaine-chanson.com/en
E-mail: [email protected]
Phone: +33 (0)3 80 25 97 93
Address
Domaine Chanson
10 Rue du Collège/r Paul Chanson
21200 Beaune, France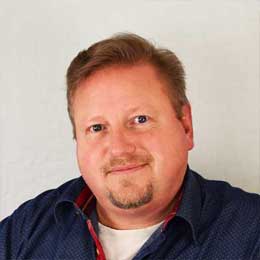 Michael Bredahl
Wine Writer
Michael is an online enthusiast, with a lot of knowledge about online marketing. Traveling around the world to hunt for the perfect wine. Latest on Sicily, where Etna has a huge impact on the taste, which is strong with a bitter aftertaste for the youngest wines, but older wines are fantastic. Drinking wine, and writing about them, are one the passions. Remember to drink responsibly 🙂