Georges Duboeuf – Georges Duboeuf Pouilly-Fuissé Prestige
The Pouilly-Fuissé appellation absolutely expands across four towns of Vergisson, Solutré, Fuissé, and Chaintré.
The wines of Pouilly-Fuissé are absolutely marvelous and appealing because the Chardonnay grapes are grown in yellow brown soil with clay-lime composition.
This wine selection is fine, seductive, full-bodied and subtly woody with hawthorn and honeysuckle aromas with more scents of hazelnut and apricot.
The fruity flavor and peach notes of the wine add more appeal that gives the product more opportunities in the industry.
Information about Georges Duboeuf – Georges Duboeuf Pouilly-Fuissé Prestige
Brand name: Georges Duboeuf – Georges Duboeuf Pouilly-Fuissé Prestige
Wine name: Georges Duboeuf Pouilly-Fuissé Prestige
Country: France
Region: Pouilly-Fuissé
Website: Georges Duboeuf
Tasting Notes
Aromas: Hawthorn, honeysuckle, hazelnut and apricot
Flavor: Fruity
Flavor finish: Peach
Grapes: Chardonnay
Bottle size: 75 cl
Data Sheet: (Backup)
Image:
Georges Duboeuf Pouilly-Fuissé Prestige 2008
Awards
CHARDONNAY DU MONDE, Recognition won: Silver
Georges Duboeuf Pouilly-Fuissé Prestige 2005
Awards
JAPAN WINE CHALLENGE, Recognition won: Silver
Georges Duboeuf Pouilly-Fuissé Prestige 2000
Awards
LE GUIDE HACHETTE DES VINS, Recognition won: 3 Stars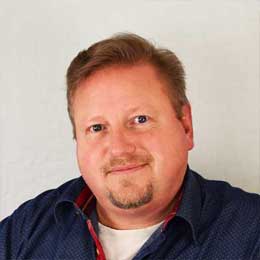 Michael Bredahl
Wine Writer
Michael is an online enthusiast, with a lot of knowledge about online marketing. Traveling around the world to hunt for the perfect wine. Latest on Sicily, where Etna has a huge impact on the taste, which is strong with a bitter aftertaste for the youngest wines, but older wines are fantastic. Drinking wine, and writing about them, are one the passions. Remember to drink responsibly 🙂
Article Review
Reviewer
Review Date
Reviewed Item
Georges Duboeuf Georges Duboeuf Pouilly-Fuissé Prestige Wine Review
Author Rating