Georges Duboeuf – Georges Duboeuf Terradria Blanc
The Terradria Blanc was born in the terroirs of Southern France. It is a Chardonnay-based wine from the exceptional and beautiful Pays d'Oc.
The oenologists of the appellation have the focus and efforts of creating and producing wines with proper care and sought after its excellence and essentiality.
The Chardonnay grape contributed to this wine's beautiful pale yellow color giving it more of silver tints which make it more persuasive to the drinkers.
The palate is packed with hearty and elegant flavors with notes of toasted honey, acacia, citrus fruits as well as exotic fruits with some hints of vanilla. It is best to taste this wine at 9 -10 °C.
Information about Georges Duboeuf – Georges Duboeuf Terradria Blanc
Brand name: Georges Duboeuf – Georges Duboeuf Terradria Blanc
Wine name: Georges Duboeuf Terradria Blanc
Country: France
Region: Pays d'Oc
Website: Georges Duboeuf
Tasting Notes
Tint: Beautiful pale yellow color with silver tints
Aroma hints: Vanilla
Flavor: Hearty and elegant
Flavor finish: Toasted honey, acacia, citrus and exotic fruits
Grapes: Chardonnay
Bottle size: 75 cl
Food Pairings: Pork, rich fish like salmon and tuna, vegetables and poultry
Data Sheet: (Backup)
Image:
Georges Duboeuf Terradria Blanc 2007
Awards
CHARDONNAY DU MONDE, Recognition won: Gold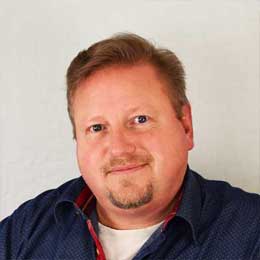 Michael Bredahl
Wine Writer
Michael is an online enthusiast, with a lot of knowledge about online marketing. Traveling around the world to hunt for the perfect wine. Latest on Sicily, where Etna has a huge impact on the taste, which is strong with a bitter aftertaste for the youngest wines, but older wines are fantastic. Drinking wine, and writing about them, are one the passions. Remember to drink responsibly 🙂
Article Review
Reviewer
Review Date
Reviewed Item
Georges Duboeuf Georges Duboeuf Terradria Blanc Wine Review
Author Rating