Georges Duboeuf – Moulin-a-Vent Domaine des Rosiers
This terroir is managed accordingly by Gerard Charvet, loving and being passionate of his vines as well as wines.
Part of winemaking, he stores his wines in a combination of stainless steel vats and oak barrels which give the best from both.
The wine's core has a garnet color with purplish tints. It is distinguished by the intense aromas of dark berry such as blackberries and blackcurrants with floral fragrances of peonies.
The flavors of black cherry and clove contribute to the wine's taste. The tannins have great sophistication with intensity and elegance.
Information about Georges Duboeuf – Moulin-a-Vent Domaine des Rosiers
Brand name: Georges Duboeuf – Moulin-a-Vent Domaine des Rosiers
Wine name: Moulin-a-Vent Domaine des Rosiers
Country: France
Region: Mouilin-a-Vent
Website: Georges Duboeuf
Moulin-a-Vent Domaine des Rosiers 2010
Awards
CONCOURS DES GRANDS VINS DE FRANCE MACON, Recognition won: Argent
Moulin-a-Vent Domaine des Rosiers 2009
Awards
CONCOURS GENERAL AGRICOLE PARIS, Recognition won: Gold
CONCOURS DES GRANDS VINS DE FRANCE MACON, Recognition won: Argent
Moulin-a-Vent Domaine des Rosiers 2008
Awards
CONCOURS GENERAL AGRICOLE PARIS, Recognition won: Gold
CONCOURS DES GRANDS VINS DE FRANCE MACON, Recognition won: Bronze
Moulin-a-Vent Domaine des Rosiers 2007
Awards
CONCOURS GENERAL AGRICOLE PARIS, Recognition won: Silver
CONCOURS DES GRANDS VINS DE FRANCE MACON, Recognition won: Or
Moulin-a-Vent Domaine des Rosiers 2006
Awards
CONCOURS GENERAL AGRICOLE PARIS, Recognition won: Silver
JAPAN WINE CHALLENGE, Recognition won: Bronze
Moulin-a-Vent Domaine des Rosiers 2002
Awards
CONCOURS DES GRANDS VINS DE FRANCE MACON, Recognition won: Argent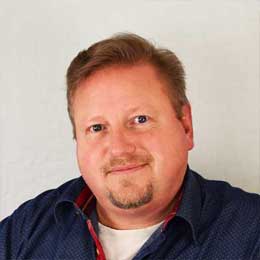 Michael Bredahl
Wine Writer
Michael is an online enthusiast, with a lot of knowledge about online marketing. Traveling around the world to hunt for the perfect wine. Latest on Sicily, where Etna has a huge impact on the taste, which is strong with a bitter aftertaste for the youngest wines, but older wines are fantastic. Drinking wine, and writing about them, are one the passions. Remember to drink responsibly 🙂
Article Review
Reviewer
Review Date
Reviewed Item
Georges Duboeuf Moulin-a-Vent Domaine des Rosiers Wine Review
Author Rating