Georges Duboeuf – Pouilly- Fuissé Sélection Georges Duboeuf
Pouilly Fuisse is famous as an appellation of the finest white wines of the southern Burgundy Maconnais locality.
Wines from this appellation are also made from the popular white wine grape variety in the world – Chardonnay.
This selection from Pouilly Fuissé received good evaluations from critics and ranked fifth based from the number of awards won.
This Pouilly Fuisse wine is the best expression and the heart of Chardonnay packed with great finesse, which is very attractive to wine drinkers.
Additionally, the golden yellow color expressing hearty and intense white blossom and almond aromas, dried fruit flavors with some hints of figs contribute a lot to its stability in the market.
Information about Georges Duboeuf – Pouilly-Fuissé Sélection Georges Duboeuf
Brand name: Georges Duboeuf – Pouilly-Fuissé Sélection Georges Duboeuf
Wine name: Pouilly-Fuissé Sélection Georges Duboeuf
Country: France
Region: Pouilly-Fuissé
Website: Georges Duboeuf
Tasting Notes
Tint: Golden yellow
Aromas: Hearty, intense white blossom and almond
Aroma hints: Figs
Flavor: Dried fruits
Flavor finish: Bitter almonds
Acidity: Medium
Grapes: Chardonnay
Bottle size: 75 cl
Data Sheet: (Backup)
Image:
Pouilly- Fuissé Sélection Georges Duboeuf 2009
Awards
JAPAN WINE CHALLENGE, Recognition won: Bronze
THE TEXSOM INTERNATIONAL WINE AWARDS, Recognition won: Silver
CONCOURS DES GRANDS VINS DE FRANCE MACON, Recognition won: Argent
Pouilly- Fuissé Sélection Georges Duboeuf 2007
Awards
CHARDONNAY DU MONDE, Recognition won: Silver
CONCOURS DES GRANDS VINS DE FRANCE MACON, Recognition won: Argent
Pouilly- Fuissé Sélection Georges Duboeuf 2006
Awards
JAPAN WINE CHALLENGE, Recognition won: Bronze
Pouilly- Fuissé Sélection Georges Duboeuf 2005
Awards
CHARDONNAY DU MONDE, Recognition won: Gold
Pouilly- Fuissé Sélection Georges Duboeuf 2004
Awards
CHARDONNAY DU MONDE, Recognition won: Gold
Pouilly- Fuissé Sélection Georges Duboeuf 2002
Awards
CHARDONNAY DU MONDE, Recognition won: Bronze
INDY INTERNATIONAL WINE COMPETITION, Recognition won: Silver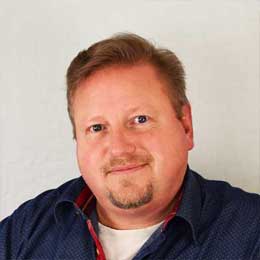 Michael Bredahl
Wine Writer
Michael is an online enthusiast, with a lot of knowledge about online marketing. Traveling around the world to hunt for the perfect wine. Latest on Sicily, where Etna has a huge impact on the taste, which is strong with a bitter aftertaste for the youngest wines, but older wines are fantastic. Drinking wine, and writing about them, are one the passions. Remember to drink responsibly 🙂
Article Review
Reviewer
Review Date
Reviewed Item
Georges Duboeuf Pouilly- Fuissé Sélection Georges Duboeuf Wine Review
Author Rating