Georges Duboeuf – Régnié Sélection Georges Duboeuf
Régnié is a famous appellation of red wines in the northern part of Beaujolais. It was said that wines of Régnié are light and structured, fragrant with refined tannins.
Winegrowing in this region is not just a simple job, yet a great passion for winegrowers of this very young cru to manufacture high-valued and respected wines.
The lovely garnet color of this Régnié wine gains more persuasion together with its red and black berry aromas.
On the palate, it has an introductory fresh flavor followed by full, aromatic, structured and good length, which make it a ready-to-drink wine.
Information about Georges Duboeuf – Régnié Sélection Georges Duboeuf
Brand name: Georges Duboeuf – Régnié Sélection Georges Duboeuf
Wine name: Régnié Sélection Georges Duboeuf
Country: France
Region: Régnié
Website: Georges Duboeuf
Régnié Sélection Georges Duboeuf 2011
Awards
CONCOURS GENERAL AGRICOLE PARIS, Recognition won: Gold
CONCOURS DES GRANDS VINS DE FRANCE MACON, Recognition won: Or
Régnié Sélection Georges Duboeuf 2010
Awards
CONCOURS DES GRANDS VINS DE FRANCE MACON, Recognition won: Bronze
Régnié Sélection Georges Duboeuf 2009
Awards
CONCOURS GENERAL AGRICOLE PARIS, Recognition won: Silver
Régnié Sélection Georges Duboeuf 2008
Awards
CONCOURS GENERAL AGRICOLE PARIS, Recognition won: Silver
Régnié Sélection Georges Duboeuf 2007
Awards
CONCOURS DES GRANDS VINS DE FRANCE MACON, Recognition won: Bronze
Régnié Sélection Georges Duboeuf 2006
Awards
CONCOURS GENERAL AGRICOLE PARIS, Recognition won: Silver
Régnié Sélection Georges Duboeuf 2004
Awards
CONCOURS DES GRANDS VINS DE FRANCE MACON, Recognition won: Argent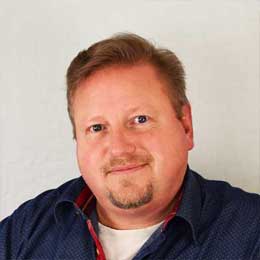 Michael Bredahl
Wine Writer
Michael is an online enthusiast, with a lot of knowledge about online marketing. Traveling around the world to hunt for the perfect wine. Latest on Sicily, where Etna has a huge impact on the taste, which is strong with a bitter aftertaste for the youngest wines, but older wines are fantastic. Drinking wine, and writing about them, are one the passions. Remember to drink responsibly 🙂
Article Review
Reviewer
Review Date
Reviewed Item
Georges Duboeuf Régnié Sélection Georges Duboeuf Wine Review
Author Rating