Georges Duboeuf – Saint-Amour Sélection Georges Duboeuf
Saint Amour is located at the south of the Macconais appellations of Pouilly-Fuisse and Saint-Veran having the lightest wines among the Beaujolais crus.
Wines of Saint-Amour have two obvious faces. The characteristics depend on the soil composition and vinification process during winemaking.
The so-called "primeur" style wine produced from clay and silica soils, which result to mature, tender and persuasive wines with dominant peach and floral aromas.
The second wine style is known as an autumn wine grown on granite pebbles which is more powerful and fleshy with notable kirsch and raspberry aromas and hint of spice expression of cinnamon.
During Valentine's Day, Saint-Amour wines are in demand. This rich and intense wine is packed with cherry plum flavors that are continuously persuading to wine drinkers even not on Heart's Day.
Information about Georges Duboeuf – Saint-Amour Sélection Georges Duboeuf
Brand name: Georges Duboeuf – Saint-Amour Sélection Georges Duboeuf
Wine name: Saint-Amour Sélection Georges Duboeuf
Country: France
Region: Saint-Amour
Website: Georges Duboeuf
Saint-Amour Sélection Georges Duboeuf 2013
Awards
CONCOURS DES GRANDS VINS DE FRANCE MACON, Recognition won: Argent
Saint-Amour Sélection Georges Duboeuf 2012
Awards
CONCOURS DES GRANDS VINS DE FRANCE MACON, Recognition won: Argent
Saint-Amour Sélection Georges Duboeuf 2011
Awards
JAPAN WINE CHALLENGE, Recognition won: Seal of Approval
CONCOURS DES GRANDS VINS DE FRANCE MACON, Recognition won: Or
Saint-Amour Sélection Georges Duboeuf 2007
Awards
Saint-Amour Sélection Georges Duboeuf 2007
Saint-Amour Sélection Georges Duboeuf 2004
Awards
CONCOURS GENERAL AGRICOLE PARIS, Recognition won: Silver
[product_attribu
Click fleurie-chateau-des-detuitse
Wines from Georges Dubeouf
—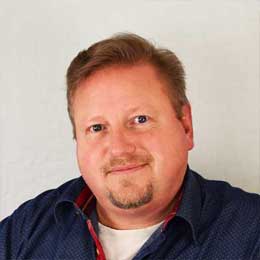 Michael Bredahl
Wine Writer
Michael is an online enthusiast, with a lot of knowledge about online marketing. Traveling around the world to hunt for the perfect wine. Latest on Sicily, where Etna has a huge impact on the taste, which is strong with a bitter aftertaste for the youngest wines, but older wines are fantastic. Drinking wine, and writing about them, are one the passions. Remember to drink responsibly 🙂
Article Review
Reviewer
Review Date
Reviewed Item
Georges Duboeuf Saint-Amour Sélection Georges Duboeuf Wine Review
Author Rating