Georges Duboeuf – Saint-Veran Domaine de la Bâtie
Domaine de la Bâtie belongs to the same family for over a hundred years and today, Madame de Milly choose to administer the operations of "La Bâtie".
Together with the assistant, Pierre Beaubernard; they usually meet to taste the wines and accomplish every improvement needed.
Domaine de la Bâtie and Georges Duboeuf established a good working relationship back in 1968, when first wines were purchased.
The yellow color and golden tints of this wine selection is great for wine drinkers. It developed and shows complex tropical fruit aromas.
This soft, buttery and creamy wine expresses nuts and flower on the palate with bitter almonds on the finish as well as a bright and citrusy acidity. Best to taste at 12 °C.
Information about Georges Duboeuf – Saint-Véran Domaine de la Bâtie
Brand name: Georges Duboeuf – Saint-Véran Domaine de la Bâtie
Wine name: Saint-Véran Domaine de la Bâtie
Country: France
Region: Saint Veran
Website: Georges Duboeuf
Tasting Notes
Tint: Yellow with golden tints
Aromas: Complex tropical fruits
Flavor: Nuts and flower taste
Flavor finish: Bitter almonds
Acidity: Bright and citrusy
Grapes: Chardonnay
Bottle size: 75 cl
Data Sheet: (Backup)
Image:
Georges Duboeuf – Saint-Véran Domaine de la Bâtie 2012
Awards
LE GUIDE HACHETTE DES VINS, Recognition won: 2 Stars
Georges Duboeuf – Saint-Véran Domaine de la Bâtie 2011
Awards
CHARDONNAY-DU-MONDE, Recognition won: Silver
Georges Duboeuf – Saint-Véran Domaine de la Bâtie 2010
Awards
CHARDONNAY-DU-MONDE, Recognition won: Bronze
Georges Duboeuf – Saint-Véran Domaine de la Bâtie 2009
Awards
CONCOURS DES GRANDS VINS DE FRANCE MACON, Recognition won: Bronze
Georges Duboeuf – Saint-Véran Domaine de la Bâtie 2008
Awards
CONCOURS GENERAL AGRICOLE PARIS, Recognition won: Silver
Georges Duboeuf – Saint-Véran Domaine de la Bâtie 2007
Awards
CONCOURS DES GRANDS VINS DE FRANCE MACON, Recognition won: Bronze
Georges Duboeuf – Saint-Véran Domaine de la Bâtie 2006
Awards
CONCOURS DES GRANDS VINS DE FRANCE MACON, Recognition won: Bronze
Georges Duboeuf – Saint-Véran Domaine de la Bâtie 2004
Awards
LE GUIDE HACHETTE DES VINS, Recognition won: Cite
CONCOURS DES GRANDS VINS DE FRANCE MACON, Recognition won: Or
Georges Duboeuf – Saint-Véran Domaine de la Bâtie 2003
Awards
CONCOURS DES GRANDS VINS DE FRANCE MACON, Recognition won: Argent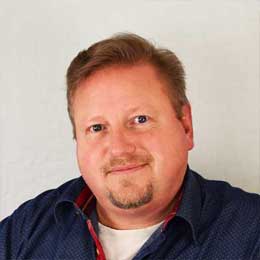 Michael Bredahl
Wine Writer
Michael is an online enthusiast, with a lot of knowledge about online marketing. Traveling around the world to hunt for the perfect wine. Latest on Sicily, where Etna has a huge impact on the taste, which is strong with a bitter aftertaste for the youngest wines, but older wines are fantastic. Drinking wine, and writing about them, are one the passions. Remember to drink responsibly 🙂