Champagne Bollinger – Bollinger Rosé
Bollinger is a popular Champagne house that produces sparkling wines from the Champagne region of France with labels under the name of Bollinger.
Bollinger Rosé is made from the blend of Pinot Noir, Chardonnay and Meunier, which demonstrates a distinctive blending as well as red winemaking skills.

Champagne Bollinger – Bollinger Rosé
This wine went through the maturation process in cellars for more than twice to comply with the appellation's qualifications.
Bollinger Rose persuades more wine drinkers because of its bronze tones with a powerful depth of a great red wine suggesting the obvious aromas of red berries and hints of red currant, cherry and wild strawberry.
The medium bodied sparkling wine displays the flavors of creamy mousse of peach, strawberry, raspberry and grapefruit with sweet shortbread biscuit, which also lead to a dry, biscuit finish.
Information about Champagne Bollinger Bollinger Rosé
Brand name: Champagne Bollinger Bollinger Rosé
Wine name: Bollinger Rosé
Country: France
Region: Champagne
Website: https://www.champagne-bollinger.com/en/INT/the-bollinger-collection/vintage/9
Tasting Notes
Tint: Bronze tones with powerful depth of a great red wine
Aromas: Red berries
Aroma hints: Red currant, cherry and wild strawberry
Flavor: Creamy mousse of peach, strawberry, raspberry and grapefruit with sweet shortbread biscuit
Flavor finish: Dry and biscuity
Food pairings: Crayfish, lobster, one-side cooked salmon, Japanese cuisine or not so spicy Asian cuisine, fruit-based desserts such as fruit soup, strawberry tart and raspberries
Grapes: 62% Pinot Noir, 24% Chardonnay and 14% Meunier
Bottle size: 75 cl
Data Sheet: PDF (Backup)
Image:
Champagne Bollinger Bollinger Rosé 2014
Awards
DECANTER WORLD WINE AWARDS, Recognition won: Bronze
Champagne Bollinger Bollinger Rosé 2013
Awards
DECANTER WORLD WINE AWARDS, Recognition won: Bronze
MUNDUS VINI, Recognition won: Gold
Champagne Bollinger Bollinger Rosé 2012
Awards
DECANTER WORLD WINE AWARDS, Recognition won: Bronze
MUNDUS VINI, Recognition won: Gold
Champagne Bollinger Bollinger Rosé 2010
Awards
INTERNATIONAL WINE & SPIRIT COMPETITION, Recognition won: Silver (Best in Class)
INTERNATIONAL WINE CHALLENGE, Recognition won: Gold
Champagne Bollinger Bollinger Rosé 2009
Awards
MUNDUS VINI, Recognition won: Gold
Champagne Bollinger Bollinger Rosé 2008
Awards
MUNDUS VINI, Recognition won: Silver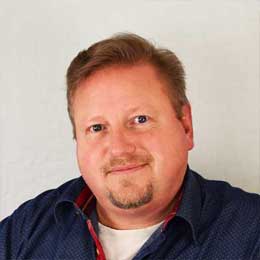 Michael Bredahl
Wine Writer
Michael is an online enthusiast, with a lot of knowledge about online marketing. Traveling around the world to hunt for the perfect wine. Latest on Sicily, where Etna has a huge impact on the taste, which is strong with a bitter aftertaste for the youngest wines, but older wines are fantastic. Drinking wine, and writing about them, are one the passions. Remember to drink responsibly 🙂
Article Review
Reviewer
Review Date
Reviewed Item
Champagne Bollinger Bollinger Rosé Wine Review
Author Rating