Champagne Janisson Baradon
On the Champagne Route to Janisson Baradon
Qui n'avance pas, recule "Those who do not move forward recede".
The Janisson family own a nine hectare vineyard and have done so for five generations.
They respect the land and believe that taking care of the environment is important as they have ecological methods that are used to protect the biological function of the soil, thus, using the bare minimal when it comes to chemicals on their soil and as they would say "lutte raisonnee."
The history
It all began in 1922 with George Baradon, a remuerer or in English terms, a sparkling winemaker and his son –in-law, who was a barrel maker.
The two joined forces and began a small vineyard in the Montagne de Reims, which is known today as the Champagne Route with its steep slopes, villages and castles.
The famous route has over 15000 winegrowers with 90% cultivating Champagne.
The Vineyard
Today the estate is owned by Richard and his sons, Maxentius, who is the principal winemaker and Cyril Jannison and it is located on the slopes of the commune called Epernay, Marne in the North of France, about 130 kilometres North East of Paris in the self acclaimed capital of Champagne.
The property surrounds the Epernay to the west in the Massif St. Thierry and in Chouilly which is the base for their Chardonnay.
The winemakers of Janisson Baradon believe that respecting the land is necessary and they do a few things to make a difference as they remove the weeds by hand and have a horse that is still used in the vineyards and they avoid using herbicides and pesticides.
With the old traditions and ecologically sound methods they have also integrated new ideas into the world of Champagne as the cork that is used is no longer the traditional cork that might jeopardise the products, but an invention known as "Mytik Diamante" a blend of the natural cork and synthetic substances which they believe will alleviate issues of oxidisation or "corking".
For many other winemakers that believe the cork helps with ageing, Janisson – Baradon appreciate that their customers have to receive a healthy product and although their fellow winemakers are not too sure about the new inventive cork, Janisson believes that it works and others might accept the change in years to come.
With over 80 000 bottles produced each year and eight Champagnes that have been listed as a strong range, they are progressing and continuing onto another level and their products can speak for themselves.
Most of the vinification methods that are used involve a blend of steel tanks and wood with malolactic fermentation for the youngest products.  The vintage range has no malolactic fermentation process and they use Burgundy barrels that are 13 to 18 years old.
The Janisson – Baradon family is also experimenting with cement egg fermentation and all of their wines are defined by the long fermentation ageing and 6 months resting periods between disgorgement and release.
The Champagne, and Wines
They have so many in their selection and the Janisson Baradon is known for the single vineyard "Toulette and Tue Boeuf" Champagnes with the Toulette Chardonnay grapes grown in the Grand Cru site.
The wines from this selection and the grand reserve can sit for 3 years whilst their brut collection is stored for 15 months on lees.
The Janisson Baradon Champagnes have a creamy and spicy character, naturally coming from the ecological grounds and they have a delicate mousseaux (the frothy sparkle that you find when the cork is popped).
The three single vineyard champagnes that they have; "Tue boef" which is 100% Pinot Noir, "Toulette" made from 100% Chardonnay grapes and "Conges" which is made from 100% Pinot Meunier.
These are distinctive bottles in their brand and they are not labelled, but have a white handwritten script to show the authenticity and character that they possess.
Special Club or what it is now called – Toulette, is 100% Chardonnay and it contains sulphites as well as possibly containing traces of egg protein and milk.
It is made with 12% alcohol and it is classified as a Champagne Brut.
The selection Brut contains 50% Chardonnay and 50% Pinot Noir, with a golden colour and floral nose, hinting vanilla.
Extra Brut is also 50% Chardonnay and 50% Pinot Noir, but it is aged for 4 years and is given a lower dosage than the Brut which has 7grams per litre, extra Brut has only 2 grams per litre.
It has a balanced taste with a hint of minerals and is the same colour as the Brut.
Non Dose contains also 50% of both Chardonnay and Pinot Noir and it has no dosage with a five year ageing process.  It has a fresh and floral taste with the pale golden colour.
Grand Cru is 100% Chardonnay from the vineyards of Chouilly and Cramant, vinified in wood and aged for five years with a sharp green acid and apple taste.
The Champagne Janisson Baradon winery has so much to offer and they have some interesting tastes for you to sample.
The other Champagnes in their collection are; Millesime, Brut Rose with 12% red wine, Grand Reserve Magnum, Tradition Magnum and more.
Both the Toulette and Chemin des Conges bottles were produced from single vineyards and the vines used for Toulette were planted in 1947 and Chemin des Conges vines were planted in the 1960's so you know that they taste will be a great one.
Visit Champagne Janisson Baradon
To enjoy the experience it would be a good idea to visit the Champagne Route and stop at Champagne Janisson Baradon for a visit to explore the "Lutte Raisonnee" way of working for yourself and once you have enjoyed watching the work you can then sit and enjoy the Champagne with a toast, "A Votre Sante," "To Your Health."
Contact Information
Champagne Janisson Baradon
Website: http://champagne-janisson-baradon.com/
E-mail: [email protected]
Phone: +33 3 26 54 45 85
Find Champagne Janisson Baradon on Facebook, Instagram, Pinterest, Twitter, Google+ or Youtube.
Address
Champagne Janisson Baradon
9 Place de la République
51200 Épernay, Champagne, France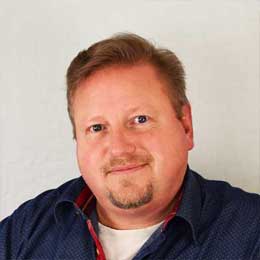 Michael Bredahl
Wine Writer
Michael is an online enthusiast, with a lot of knowledge about online marketing. Traveling around the world to hunt for the perfect wine. Latest on Sicily, where Etna has a huge impact on the taste, which is strong with a bitter aftertaste for the youngest wines, but older wines are fantastic. Drinking wine, and writing about them, are one the passions. Remember to drink responsibly 🙂