Dom Perignon
The Pioneer of Blending and the Sparkling Mistake
Who would have thought that the best Champagne in History would have come from a Benedictine monk in the Abbey of Saint Pierre d' Hautvillers in the heart of the Champagne region that overlooks the Marne Valley in 1668.
Dom Pierre Perignon had a mission to create the best wine in the world and dedicated 47 years of his life to invent and perfect techniques that has made his name synonymous amongst connoisseurs around the world.
The Champagne
There are a wide variety of their Champagnes to choose from and it begins with the Creator's Editions which consist of Vintage Blanc and Rose and Metamorphosis Blanc and Rose which are presented in a beautifully coloured box with an interesting and artistic label.
Dom Perignon Rose 2004 is a remarkable edition to the brand and has aromas of intense red fruit, red currants and wild strawberries with hints of ripe hay, orange and cocoa
OEnotheque is a bottle that only the wine master can suggest whether or not he would like to release the bottle and the Library label suggests how long it should sit for.
Brut Vintage 2004 has a silky and elegant texture with aromas of peach, pears and white flowers
There are so many to select and they can be found online in their store or you could be lucky enough to find a true vintage in auction or on EBAY as a collectors' item and a rare find.
The Champagne of Dom Perignon has been rated as one of the best in the world and one of the most well known wines, but it is also known for the price tag and if you really want a taste then it is worth saving up for.
Visit Dom Perignon
A guided tour takes you through the Moet and Chardon production with a history of the estate and an explanation on how Champagne is made.
The tour also takes you through the vineyards and the history of the Abbey with a taste of the vintage Champagne that has worldwide recognition and the caves are an incredible sight to see.
Contact information
Dom Perignon
Website: http://www.domperignon.com/
Phone: +33 3 26 51 20 00
Find Dom Perignon on Facebook, Instagram or Pinterest.
Address
Dom Perignon
20 Avenue de Champagne,
51200 Epernay, Champagne, France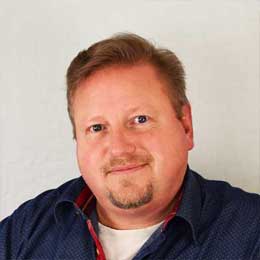 Michael Bredahl
Wine Writer
Michael is an online enthusiast, with a lot of knowledge about online marketing. Traveling around the world to hunt for the perfect wine. Latest on Sicily, where Etna has a huge impact on the taste, which is strong with a bitter aftertaste for the youngest wines, but older wines are fantastic. Drinking wine, and writing about them, are one the passions. Remember to drink responsibly 🙂