Champagne from Taittinger
Bound by a Spirit of Conquest and a Treasure Cave Tracing Memories at Champagne Taittinger
In 1734 Jacques Fourneaux worked closely with the Benedictine Abbeys when he established a wine business in Champagne but was forced to locate to a large mansion once owned by Theobolt I of Navarre.
In 1932 Pierre Taittinger who had moved to Paris with his family after the war to maintain French citizenship had been held at a command post that was the house of Fourneaux and decided to buy the property as he was from a family of wine merchants.
The history
The vineyards were planted with Chardonnay and Pinot Noir which had been there since the 18th century due to the monks.
From 1945 to 1960 the business was run by Pierre's third son and in this time established cellars in the Abbey of Saint Nicaise that were built in the 13th century and had Gallo Roman chalk pits.
Francoise died in an accident and the business was taken over by his brother Claude, who made it a world renowned Champagne house, but ran into financial troubles with the over expansion of luxury products, forcing them to sell to a U.S company in 2005 but wanted a short term goal and those in the know how suggested that it would not be possible to make quality Champagne in a short amount of time, especially without the familiarity of the product that they were to produce.
This led the group to reconsider their purchase and in 2006 the Regional banks along with Pierre Emmanuel Taittinger, the nephew of Claude, bought back the business along with the cellars and became the head of the business after Claude's retirement in 2006.
Taittinger Vineyards
The vineyards are 288 hectares with 34 different crus with the collection of St Remy, Plat des Coutures, Imperiale, Rouges Fosses and Beaux Regards which are parcels that have been collected over the years uniting the heritage and history of Taittinger House.
Their own vineyards cover 50% of their production whilst the remainder is sourced from carefully selected wine makers.
Chardonnay is the main varietal at Taittinger playing a very important role in their production and consisting of 37% along with other varietals such as Pinot Noir covering 48% and 15% Pinot Meunier.
170 hectares of the vineyards are tilled numerous times by a plough and herbicides are avoided. Grass is planted between the vines to prevent evaporation and local artisans are used to plough the land each given a section to take care of.
The Winery and Treasure Cave
After harvesting the grapes are weighed and labelled then pressed cru by cru and variety by variety.
The pressing and extracting of the juices is slow and the juices from the first press are the purest which leaves room for ageing.
In the winery each cru is kept separately before it is vinified and after the fermentation and decanting the wines are still until tasted to decipher whether or not they will be destined to becoming Brut Reserve, Prestige Rose, Brut Vintage or Comtes de Champagne.
The creative side of the wine making blends together different varieties to maintain the signature taste of the House and once the blending is complete, the wine is bottled with a liqueur composed of yeast and sugar, which is then sent to the cellars for a second fermentation which gives the bottle its effervescence once it is opened.
The Treasure Caves cellar the wines and it is only one of five Champagne houses that do so made out of chalk and built four kilometres underground, making it perfect conditions for ageing wine.
Taittinger's Comtes de Champagne is one of the most recognised and loved Champagnes and was elected best Champagne in 2012 with the story of it going back to 1952 when only 30 vintages were selected to see the light of day and the remainder becoming legendary only through the stories of those who had tasted them.
The wines
Cuvees of Taittinger include 9 bottles:
Brut Reserve consists of 40% Chardonnay, Pinot Noir and Pinot Meunier with 60% wines from other vineyards and with the high percentage of Chardonnay making it unique with a golden colour and aromas of fruit and brioche with fragrances of peach, white flowers and vanilla pod.
Prestige Rose is a bright pink with aromas of wild raspberry, cherry and blackcurrant
Demi Sec has a finished blend that includes over 40 crus with fine bubbles, hints of honey and ripe fruit aromas
Blanc de Blanc Comte de Champagne has aromas of greengages, pears and white flowers with an abundance of bubbles and a dominant candied lemon zest and pineapple flavour
Comte de Champagne Rose is a rich rose with aromas of berry, morello cherries, blackcurrants and strawberries
Brut Millesime produces an aromatic intensity with floral notes and a hint of honeysuckle followed by a tiny trace of raisins
Les Folies de La Marquetterie has a fruit bouquet leading on to peach and apricot jam aromas with slightly woody notes
Nocturne Rose is a new addition with a flamboyant pink colour and aromas of patisserie
Prelude Grand Cru is classified as 100% in the Champagne system with mineral, green and floral notes followed by elderflowers and spicy cinnamon
Visit Taittinger
A one day visit will see you in the Treasure Caves and you also get to experience the House that the royalty stayed in and perhaps might discover if the truth about him bringing the very first vines back from Greece is true.
If not, then you can experiment with your taste buds by sampling the very best of the Champagnes that have been around since the 18th century.
Tours and Events
Read more about the wine tasting or the vineyard tour.
Contact information
Maison de Champagne Taittinger
Website: http://www.taittinger.com/
Phone: +33 3 26 85 45 35
Find Taittinger on Facebook, Instagram, Pinterest, Twitter, LinkedIn, Google+ or Youtube.
Address
Maison de Champagne Taittinger
9 Rue Saint-Nicaise,
51100 Reims, France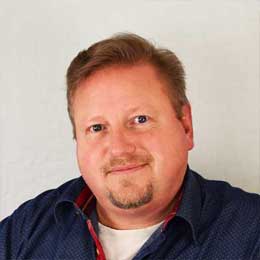 Michael Bredahl
Wine Writer
Michael is an online enthusiast, with a lot of knowledge about online marketing. Traveling around the world to hunt for the perfect wine. Latest on Sicily, where Etna has a huge impact on the taste, which is strong with a bitter aftertaste for the youngest wines, but older wines are fantastic. Drinking wine, and writing about them, are one the passions. Remember to drink responsibly 🙂