Taittinger – Les Folies de la Marquetterie
Les Folies de la Marquetterie is called the "Little Jewel of Champagne" located and created right in the heart of the Champagne vineyard.
Harvesting of grapes is done in selected plots called the "green grape harvest". After yielding, the first pressed are retained and used for blending and production.
Les Folies de la Marquetterie is in yellow color with golden reflections in the body, bubbles are fine and delicate and nose presents the aromas of fruits such as peach as well as apricot compote.
Flavors of this yellow golden wine has an ample, supple and fruity attack in the mouth with subtle marked woody notes.
Because of interesting and satisfying tasting notes and characteristics of this wine, wine drinkers pair it with robust meals including roasted meats and fish sauce.
Information about Taittinger Les Folies de la Marquetterie
Brand name: Taittinger Les Folies de la Marquetterie
Wine name: Les Folies de la Marquetterie
Country: France
Region: Champagne
Website: Taittinger
Tasting Notes
Tint: Yellow with golden reflections
Aroma: Fruits such as peach and apricot compote
Flavour: Ample, supple and fruity attack in the mouth
Flavour finish: Subtle, marked and woody
Food pairing: Robust meals including roasted meals and fish sauce
Bottle size: 75 cl
Grapes: 50% Chardonnay and 50% Pinot Noir
Data Sheet: PDF
Image:
Taittinger – Les Folies de la Marquetterie 2016
Awards
DECANTER WORLD WINE AWARDS, Recognition won: Silver
Taittinger – Les Folies de la Marquetterie 2015
Awards
DECANTER WORLD WINE AWARDS, Recognition won: Gold
INTERNATIONAL WINE & SPIRIT COMPETITION, Recognition won: Silver
INTERNATIONAL WINE CHALLENGE, Recognition won: Gold, Trophy
Taittinger – Les Folies de la Marquetterie 2014
Awards
DECANTER WORLD WINE AWARDS, Recognition won: Bronze
INTERNATIONAL WINE & SPIRIT COMPETITION, Recognition won: Silver
INTERNATIONAL WINE CHALLENGE, Recognition won: Bronze
Taittinger – Les Folies de la Marquetterie 2013
Awards
DECANTER WORLD WINE AWARDS, Recognition won: Silver
INTERNATIONAL WINE & SPIRIT COMPETITION, Recognition won: Silver Outstanding
Taittinger – Les Folies de la Marquetterie 2006
Awards
DECANTER WORLD WINE AWARDS, Recognition won: Silver
INTERNATIONAL WINE & SPIRIT COMPETITION, Recognition won: Silver Outstanding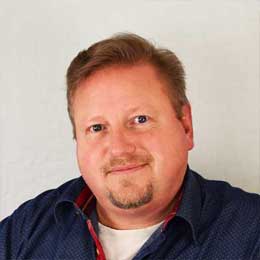 Article Review
Reviewer
Review Date
Reviewed Item
Taittinger Les Folies de la Marquetterie Wine Review
Author Rating