Champagne from Laurent Perrier
Bernard de Nonancourt Inspiration, Innovation and the House of Laurent Perrier
When a Benedictine monk Pierre Perignon first tasted his newly created Champagne, his response was, "Come quickly! I am tasting stars!"
Champagne is like tasting stars and the producers of this fine wine have come from France, where they were clever enough to have kept it exclusive and no other country in the world is able to use the word Champagne but sparkling wine, which is why when it comes to France, the French have Champagne making down to a fine art.
In Tours – Sur – Marne a commune in the Marne department in northeastern France is The House of Laurent Perrier, which forms part of the 17 Champagne village ranking in the Grand Cru area and with it comes a history dating back to 1812 when the house was founded by Andre Michel Pierlot a cooper and bottler who settled in Tours- Sur Marne as a negocient in the wines of Champagne who named it the Alphonse Pierlot Champagne House.
Read more about the history of Laurent Perrier
The history of Laurent Perrier
His son inherited the house but did not have any heirs and in 1881 Eugene Laurent the Cellar Master inherited the house.
Eugene built the foundations and purchased vineyards in the best terroirs of Bouzy, Tours – Sur- Marne and Ambonnay, excavated 800 metres of cellars and even built a laboratory.
It was he who anchored the Domaine, but after an accidental death, his widower inherited the house and changed the name to Laurent Perrier when Mathilde Emilie Perrier decided to expand their business.
She was known to be a strong woman and where she continued to manage through the war and also restored the finances of the business as well as an expansion into the international market where she went into a partnership.
Her daughter inherited the house, but it was hit by an economic crisis between the wars and she then sold it in 1939 to Marie – Louise Lanson de Nonancourt who ran the business during World War Two whilst her sons joined the French Resistance.
In 1945 her son Bernard ran the business and learned every single aspect of winemaking from vineyard to cellar and became the chief executive in 1948 where the house had an annual turnover of 80000 bottles.
Bernard passion for Champagne as well as his respect for people and tradition was an inspiration which led to a great working relationship with grape growers where he combined innovation giving his Champagnes a recognisable signature that has been exported to more than 160 countries around the world.
Bernard was the only chief executive that had ever worked in every aspect of the business and in October 2010, passed away but was highly respected and his daughters, Alexandra and Stephanie will ensure that their fathers stamp in the House of Laurent Perrier will remain forever.
Laurent Perrier Winery
Stainless steel tanks are used to preserve the freshness of the wines and fermentation is controlled by thermal temperatures which Bernard created in the 1950's.
He was the first person to have a thermo regulated winery. They have a single vineyard vinification process which allows each bottle to represent its terroir giving the wines a unique array of aromas and flavours.
The bottles are also unique and Bernard came up with the idea of hand blown bottles, which were first made in the 17th century and his Cuvee Grand Siecle was the first in this range along with the Cuvee Rose bottle which bears a decorated shield that was inspired by the previous century.
Laurent Perrier Champagne
The house of Laurent Perrier has 7 different wines.
Demi Sec consists of 45% Chardonnay, 35% Pinot Noir and 20% Pinot Meunier and is aged for a minimum of 3 years and has top notes of Almond and Hazelnuts. It was appreciated in the 18th century and was used as a companion to desserts which is still popular today.
Ultra Brut is 100% authentic and does not contain any sugars. It is Champagne in its truest form and consists of 55% Chardonnay, 45% Pinot Noir and is made from grapes that are grown in a year. This wine has aromas of citrus, honeysuckle and stone fruit with floral and mineral notes. In 1981 a blue and silver label was created to emphasise the new category in Champagnes establishing a benchmark.
Alexandra Rose was kept in the chalk cellars for five years and in the same year, 1987 Bernard's oldest daughter Alexandra was to get married and this is how the wine was named.
It is also a vintage that has continued on and is a popular choice amongst Champagne lovers with its raspberry colour that turns into a light pink in the glass with aromas of candy citrus and spicy metal with dried rose petals as an end note.
Grand Siecle is a Prestige Cuvee and a blend of 3 great vintage years and a small amount of bottles have been preserved in the Monks Gallery which is a cellar that has become a part of the heritage at Laurent Perrier.
It is presented in an elegant gift box and the bottle is similar to the hand blown one from the 17th century with it being the ambassador for the French art of hospitality and a wine connoisseurs dream.
It consists of grapes from exceptional terroirs and is aged for 7 years with aromas of candied citrus followed by brioche, grilled almonds, honey and gingerbread.
Cuvee Rose is the most recognisable Champagne in the world along with Brut and Brut Millesime which are the other wines in the collection.
Visit Laurent Perrier
When visiting the 100 year old cellars which are under the house and go on for 10 kilometres and glass doors open into the stainless steel tanks that house the famous Grand Siecle.
The hall of steel tanks each represents a Grand Cru village and is marketed with a silver nameplate.
They also have cement tanks that are also arranged in a lit up hall.
At the end of the hall of steel is a futuristic looking tasting room where you can sample the finest and most elegant Champagnes that have been created and innovated proving that Laurent Perrier is a brand that will continue on into the future.
Contact information
Laurent Perrier
Website: http://www.laurent-perrier.com/en/
Phone: +(33) 3 26 58 91 22
Find brand on Facebook, Instagram, Pinterest, Twitter, LinkedIn or Youtube.
Address
Laurent Perrier
<32 Avenue de Champagne 51150 Tours-sur-Marne, France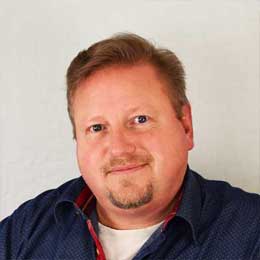 Michael Bredahl
Wine Writer
Michael is an online enthusiast, with a lot of knowledge about online marketing. Traveling around the world to hunt for the perfect wine. Latest on Sicily, where Etna has a huge impact on the taste, which is strong with a bitter aftertaste for the youngest wines, but older wines are fantastic. Drinking wine, and writing about them, are one the passions. Remember to drink responsibly 🙂